The Queensland Government has placed a freeze on evictions for people experiencing financial hardship causing by the COVID-19 pandemic.
From 29th March 2020 to 30 September 2020, tenant's can't be evicted from a rental property if they have been financially impacted by COVID-19 and have shown proof they can't pay their rent.
If you are having difficulty paying rent, it is important that you talk to us.
Tenants financially impacted by COVID-19 need to provide evicence that they haven't paid their rent because of financial hardship.
You may be issued with a Show Cause Notice, where you will be required to provide supporting documentation.
For more information, please watch the provided video from the RTA.
Changes to Tenancy Laws relating to Ending a Tenancy during the COVID-19 pandemic.
Chief Executive Officer Jennifer Smith from the RTA explains the new reasons and time frames for legally ending a tenancy during the COVID-19 pandemic.
If you are a tenant, you may need to end your tenancy because you can no longer afford the rent; or you may be experiencing domestic or family violence, and need to leave.
If you are a property owner, you may be experiencing financial hardship and need to sell your property, or move in.
Jennifer explains the new reasons and time frames in the video.
It is important to remember that the changes are only temporary, and if you are not effected by COVID-19, then the normal Rental Tenancy Laws still apply.
For more information, visit the RTA Website or call the RTA on 1300 366 311
For privacy reasons YouTube needs your permission to be loaded. For more details, please see our
PRIVACY POLICY
.
I Accept
For privacy reasons YouTube needs your permission to be loaded. For more details, please see our
PRIVACY POLICY
.
I Accept
Watch the RTA webinar:
COVID-19 tenancy changes for tenants to understand the key changes for tenants impacted by the COVID-19 pandemic, as outlined in the Residential Tenancies and Rooming Accommodation (COVID-19 Emergency Response) Regulation 2020 and the Residential Tenancies Practice Guide released in April 2020.
Topics include:
Rent negotiations and rent arrears
New reasons to end a tenancy
Domestic and family violence
Resolving disputes
Today, Michael Hart MP made the following announcement on their Facebook Page.
Last night the Qld Labor Government gave their Minister's unfettered power to change many conditions in Act's of Parliament by Regulation, with no real scrutiny of the Parliament.

There were no changes the LNP could vote on or amend to Commercial or Residential Tenancy Laws.

The government tabled a draft regulation for Residential Tenancies. This Regulation can be altered at any time by the Minister without any real oversight but expires in December.
For those interested in a little bit of 'light reading' (65 pages of regulations), a copy of the Tabled Draft of Residential Tenancies and Rooming Accommodation (COVID-19 Emergency Response) Regulation 2020 is available here.
Letter from Minister for Housing – Supporting Property Owners and Tenants
WE HAVE LISTENED
Thank you for your email to the Premier and Minister for Trade in relation to the protections for property owners and tenants in Queensland during the COVID-19 crisis. As this matter falls within my responsibilities as Housing Minister, the Premier has asked that I respond on her behalf.

As you would be aware, millions of Australians in the last few weeks, through no fault of their own, have lost their job or experienced significant income loss because of COVID-19.

As a result of this crisis, a temporary Moratorium on Evictions was announced by Prime Minister Scott Morrison. Each State and Territory is required to implement this through their own laws.

The Premier has asked me to work with the industry to implement this temporary moratorium and ensure that Queensland property owners make it through this pandemic with tenancies in place to pay their mortgages and tenants continuing to have a roof over their heads.

We recognise that many property owners are making significant sacrifices to meet the needs of tenants. We thank you for doing this and we have been working with the Real Estate Institute of Queensland and other stakeholders on the concerns that you have raised.

As a result of your feedback, the following temporary and targeted measures will apply for six months to properties where the tenant is impacted by COVID-19 (all other tenancies not impacted by COVID-19 will continue to operate under usual arrangements):

The six-month

moratorium on evictions will only apply to tenancies where the tenant's income has been reduced as result of COVID-19

and the tenant is at risk of eviction. Tenants can still be evicted for doing the wrong thing and on other grounds.

We are asking property owners and tenants to work together

where a tenant is experiencing COVID-19 related financial challenges to negotiate a new temporary and sensible rent amount. Guidelines are being developed to support reaching agreement including duration and whether repayments are required. While we expect most tenants and property owners to come to an agreement, where this is not possible, we will provide a compulsory, free, fair and independent conciliation service to resolve issues.

Tenants will need to demonstrate genuine financial distress from COVID-19 that meets an established standard.

Tenants will need to have had a 25 per cent reduction in income or show that rent exceeds 30 per cent of the tenant's income. This can be substantiated by providing the same financial information they do at the start of a tenancy.

Enabling virtual inspections

to protect tenants and property managers from getting COVID-19 and ensuring essential access for repairs and maintenance continues where safe.

Tenants will be able to have

break lease fees capped only where there has been a 75% loss of income

and they have less than $5,000 in cash.

Tenancies that expire during this crisis

will only roll over to September 30 2020 at the latest

and they have been impacted by COVID-19.

In cases where the owner and tenant are both experiencing financial distress, we have established a

$20 million-dollar rental grant fund to complement existing Centrelink support.

We will continue to listen and act to ensure property owners and tenants get through this crisis.

You may also be aware that we have announced a $400 million dollar land tax relief package for property owners who are providing support to residential and business tenants in this difficult time. You can find out more at www.qld.gov.au/landtax.

Additionally, our household relief package will give Queensland households $200 off their utility bills, building on the $50 asset dividend we have already announced.

 

Through the National Cabinet, the Premier is also working with banks to ensure they step up to provide appropriate relief to property owners.

As a Government that listens, we appreciate the feedback you have provided and I hope my email provides some assurances to you in this difficult time.

If you need any further information, please visit the Residential Rental Hub on www.covid19.qld.gov.au/the-hub or text "hi" to 0480 000 782.

Yours Sincerely

MINISTER FOR HOUSING AND PUBLIC WORKS
Today, the Department of Education advised that schools will move to home-based learning from 20/04/2020 until at least 22/05/2020.
During this period, all students who are able to be supervised at home and learn from home are to stay home, except for vulnerable students and children of essential workers.
This decision to operate under a home-based learning model will apply for at least the first five weeks of Term 2, and a further decision will be made regarding the second half of Term 2 by mid-May.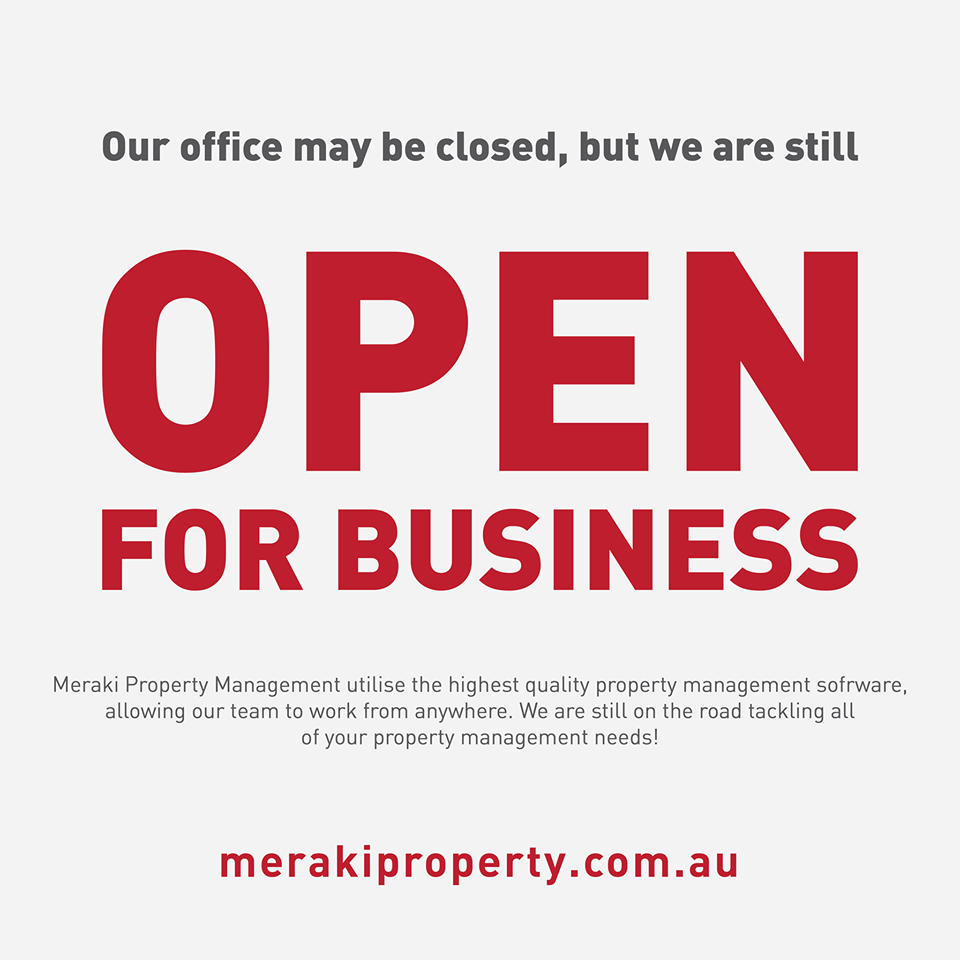 URGENT UPDATE:

14/04/2020
The REIQ are currently running a EVERYONE MATTERS IN REAL ESTATE campaign, in an attempt to protect Owners rights with prospective legislation changes regarding COVID-19.
Chief Executive Officer Antonia Mercorella released the below letter – A copy of this letter is available for download here.
An Open Letter to Landlords from The Real Estate Institute of Queensland

Will the Palaszczuk Government's Special COVID-19 Protections for Residential Tenants protect you?

As the owner of an investment property in Queensland, if you are not already aware of the Palaszczuk Government's proposed Special COVID-19 Protections for residential tenants and landlords, The Real Estate Institute of Queensland (REIQ) wants to ensure you understand them. As the peak body for real estate in Queensland, we support the need for tenant protection during COVID-19 however, we are fundamentally opposed to some of the proposed measures. You should be too.

As a landlord, you will ultimately foot the bill if the following proposals are introduced:

Your tenant/s will NOT have to pay back any rent. Put simply, a rent reduction negotiated with your tenant/s is a permanent rent waiver meaning you, as the landlord, will be out of pocket, with no means of recovering any unpaid rent in the future post COVID-19.
You CANNOT ask your tenant/s for formal financial information if they claim they cannot pay some or all of their rent due to COVID-19. This potentially exposes you to false claims and exploitation of the proposed protections for those who genuinely need it.
Your Landlord Insurance will NOT cover you for rent in arrears*. The normal terms of your policy won't cover the rent reduction as this is a mutual agreement between you, as the landlord, and your tenant and you cannot follow the necessary rent default process as this is prohibited. (*Please contact your relevant insurer for individual policy conditions)
Your tenancy agreement WILL immediately extend by 6 months if it expires during the 6 month freeze on evictions. Tenants will be automatically entitled to a 6-month extension of the tenancy agreement meaning any protections may last up to 12-months.
Your tenant/s can REFUSE ENTRY for anything other than emergency repairs. Not only can your tenant refuse access, they don't have participate in virtual property inspections either. There's also no clarity as to whether prospective purchasers can inspect a property that is for sale.
Your tenant/s can BREAK A LEASE with only 7 days' notice. To make matters worse, you cannot recover any lost rent or costs associated with finding a new tenant as would normally apply.

Now you understand how the Palaszczuk Government's proposed Special COVID-19 Protections favour tenants at the expense of landlords, The REIQ needs your urgent help before Parliament sits to pass these protections on Wednesday, 22 April 2020. For our voices to be heard, complete your details in the template letter to Premier Palaszczuk provided in the enclosed link and press send. It's that simple.

Together we can make a difference and achieve a more balanced outcome for landlords.
For Landlords:
A copy of the letter/email template is available
here
.
For Real Estate Supporters: A copy of the letter/email template is available here
Simply select the appropriate template and insert your name at the letter/email, then forward the email to:
Email: thepremier@premiers.qld.gov.au
Email Subject: Urgent Review of Special COVID-19 Residential Property Protections
It's never been so simple to have your voice be heard. And because everyone matters in real estate, spread the word and encourage others to have their say and let's all be heard together as one.
Now is the time to speak up before Parliament sits on Wednesday, 22 April 2020 to introduce amendments.
During the week, we have been working hard to ensure that our quality of service does not drop while the office is closed.
To achieve this, we have been implementing new and innovative ways to complete our standard property management tasks, such as:
Routine Inspections
Tenancy Application Processing
Open Inspections for Vacant Properties
Social Distancing = no problems.
Introducing Virtual Routine Inspections – a way for tenants to complete their inspection and document the property for the Owner while self-isolating and staying safe.
COVID-19 can't and won't stop us, as long as we all work together.
There have been several major announcements in the past week, some of which impact landlords and renters – but the details remain sparse. The lack of information has created confusion for all those concerned, including the property managers who are trying to help them.
While we wait for further clarification and information from governments, here's a wrap of what we know so far.
Home Confinement Direction
Under the new Home Confinement Direction, you should not leave your home unless absolutely necessary for the following permitted reasons:
do essential shopping or for other essential goods and services
receive medical treatment or health services
exercise, either alone or with one other person or a family group
do work that is essential and cannot be done from home (this is any type of work that is not restricted under the 'non-essential business activity and undertaking closure' direction)
visit a terminally ill relative or attend a funeral
care for or support an immediate family member
attend Court or comply with a Court order

attend a childcare facility, school, university, or other educational institution to receive instruction

that is not possible to receive at home.
If you do need to leave your home for one of these permitted reasons, you may do so with members of your household, or with one person who is not a member of your household.
Not following any of these regulations without reasonable excuse is a breach of the Public Health Act 2005 and you may be fined up to $1,330 for individuals and $6,670 for corporations.
More information available here

COVID-19 Rental Grant
The COVID-19 Rental Grant is a one-off payment of up to 4 weeks rent (maximum of $2000) available to those affected by the COVID-19 pandemic who do not have access to other financial assistance. The grant is paid directly to your lessor.
More information about eligibility is located here, along with the link to the application form.
Moratorium on Evictions
On 29 March 2020, Australian governments met as the National Cabinet and announced that evictions will be put on hold for six months for residential and commercial tenancies affected by the financial impacts of COVID-19 with more information to come.
The six-month moratorium on evictions will be legislated under each state and territory jurisdiction, and so far, none of them have provided details on how this will play out.
On Wednesday 1st April 2020, Department of Justice posted the following comment to their Facebook.
QCAT is currently receiving many enquiries about the rights of tenants and landlords in relation to evictions under the Residential Tenancies and Rooming Accommodation Act 2008 following recent announcements of "moratorium" on tenancy eviction proceedings.

At this stage, no Queensland laws relating to the rights and liabilities of residential landlords and tenants have been replaced or amended.

Accordingly, QCAT continues to apply the law as it stands and QCAT's process for tenancy matters has not changed. If and when new laws come into effect, QCAT will immediately apply them as appropriate.
Financial Assistance
The Australian Government is providing financial assistance to Australians to support them through the Coronavirus. This assistance includes income support payments, payments to support households and temporary early releases of superannuation.
Reducing social security deeming rates
*Disclaimer: The above information regarding financial assistance is provided as a resource of information only. Meraki Property Management do not provide financial advice. Please discuss the above options with a licensed Financial Adviser.
We may not have any further information regarding rental law changes until the next Cabinet meeting. National Cabinet agreed to meet again on Friday 3 April 2020
We wanted to thank you all for you time, patience and cooperation with us as we work together through this.


Commercial and residential tenancies
As part of its work on helping businesses hibernate, National Cabinet agreed that short-term intervention is needed for commercial tenancies. Work on this has begun, but there is more to do, including for residential tenancies.
National Cabinet agreed to a moratorium on evictions over the next six months for commercial and residential tenancies in financial distress who are unable to meet their commitments due to the impact of coronavirus.
Commercial tenants, landlords and financial institutions are encouraged to sit down together to find a way through to ensure that businesses can survive and be there on the other side. As part of this, National Cabinet agreed to a common set of principles, endorsed by Treasurers, to underpin and govern intervention to aid commercial tenancies as follows:
a short term, temporary moratorium on eviction for non-payment of rent to be applied across commercial tenancies impacted by severe rental distress due to coronavirus;
tenants and landlords are encouraged to agree on rent relief or temporary amendments to the lease;
the reduction or waiver of rental payment for a defined period for impacted tenants;
the ability for tenants to terminate leases and/or seek mediation or conciliation on the grounds of financial distress;
commercial property owners should ensure that any benefits received in respect of their properties should also benefit their tenants in proportion to the economic impact caused by coronavirus;
landlords and tenants not significantly affected by coronavirus are expected to honour their lease and rental agreements; and
cost-sharing or deferral of losses between landlords and tenants, with Commonwealth, state and territory governments, local government and financial institutions to consider mechanisms to provide assistance.
Prime Minister stated rental payment matters cannot be dealt with nationally (by the Federal Government) due to the Constitution. Residential tenancy matters must be dealt with by the relevant state/territories.
Coronavirus App available for download from iTunes and GooglePlay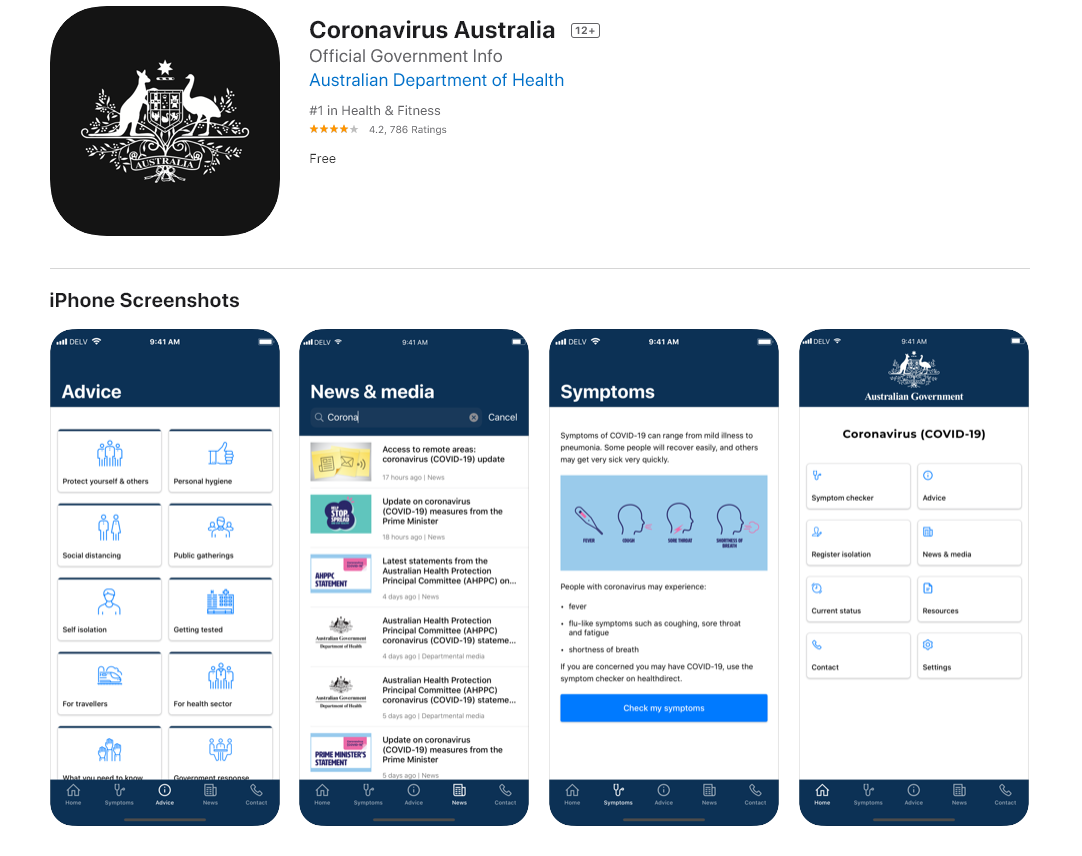 The Queensland Government has today announced that students are required to commence their Term 1 break early, commencing on Monday 30/03/2020.

With this information, we have made the decision to take proactive measures and not open the Meraki Property Management office on Monday, and will remain closed until such time identified as safe to return to work. At this point in time, we are expecting that the extended 'Easter school holidays' will be treated as time for self isolation.
Meraki Property Management staff will be working from home during this time. To assist us with continuing to provide the best service possible during these challenging and uncertain times, we request Tenants and Owners assist us by:
Electronic Communication as Priority – communication via phone will be limited. Please continue to communicate with us via Email as first preference.
Maintenance – should be reported as normal in writing via the Tenant Portal or email, however, will not be actioned unless necessary.
Emergency Maintenance – please contact the appropriate nominated contractor immediately. More information is available here.
Rental Payments – should be paid into the trust account as normal

Vacant Properties

Tenants scheduled to vacate the property during 30/03/2020 to 20/04/2020 are required to make arrangements with their property manager for property handover. This will require a scheduled appointment (date and time) to complete the vacate process and return keys. We will continue to work with you during the vacate process to assist with a smooth transition and quick bond finalisation.
Vacant properties will be treated as priority and we will endeavour to secure a new tenancy quickly, within the restrictions provided by QLD Government.

Routine Inspections – physical inspections will be postponed until further notice; however, we are currently investigating ways to complete virtual inspections with tenants to ensure that we are meeting our contractual obligations with our Owners.
Patience is Key: we are here to help you as much as possible, and will endeavour to do so; however, we will be limited with phone calls/availability and we will still be on the road completing our property management tasks where possible. If you are trying to contact us, leave a message or send an email – we treat our inbox is our to do list and we do not clear it until it is done!
If you have been directly affected by COVID-19 (become ill and/or lost work) and believe that you may experience financial hardship, we ask for you to take the following steps:
Communicate: with so much uncertainty, it is impossible to know what is going to happen. This is why it is imperative for you to communicate with us to advise of what is going on. Simply email us advising of your circumstances, and we will do our best to work with you through this. There is no current legislation regarding rental payments and rent is required to be paid on time; however the current situation will also be taken into consideration. As long as we can advise the Owner of what is going on, and work with you as a team, we believe we can make it through to the other side of this.
Contact Centrelink: as soon as your circumstances change, take the appropriate steps to seek assistance from Centrelink.
Thank you for your patience and cooperation as we work through these challenging times. Please do not hesitate to reach out with any questions or inquiries.
More information is available on the RTA Website
| TRADE | COMPANY | PHONE |
| --- | --- | --- |
| Electrician | EAS Electrical | 0417 006 372 |
| Plumber | Northern Plumbing | 0405 534 462 |
| Locksmith | Lock It Up Townsville | (07) 4728 3348 |
| Storm / Cyclone | S.E.S | 132 500 |
During your tenancy, you may encounter an emergency maintenance or severe weather event that may require urgent repairs outside of business hours.
The first step is to understand what is deemed as Emergency Maintenance. In accordance with the Residential Tenancies and Rooming Accommodation Act:
30 Meaning of emergency and routine repairs – ss 214 and 215
1) Emergency repairs are works needed to repair any of the following –

a) a burst water service or serious water service leak;
b) a blocked or broken lavatory system;
c) a serious roof leak;
d) a gas leak;
e) a dangerous electrical fault;
f) flooding or serious flood damage;
g) serious storm, fire or impact damage;
h) a failure or breakdown of the gas, electricity or water supply to the premises;
i) a failure or breakdown of an essential service or appliance on the premises for hot water, cooking or heating;
j) a fault or damage that makes the premises unsafe or insecure;
k) a fault or damage likely to injure a person, damage property or unduly inconvenience a resident of the premises;
l) a serious fault in a staircase, lift or other common area of the premises that unduly inconveniences a resident in gaining access to, or using, the premises.
2) Routine repairs are repairs other than emergency repairs.