How to Set Up Your Owner Portal
There are 2 key ways to set up your Owner Portal.
We send you an invitation directly from our system to your email – once you receive this email, you will need to follow and set a password.
You manually connect to your property via PropertyMe – this will require you to provide the email address we would have in our system, and then follow the steps above.
Please Note: If your email address is changed in our system, this will need to be completed again.
Manual Set Up

Go to PropertyMe.com.au
To the top right corner, select Sign In > Owner or Tenant
To the far right of the screen is a panel that says "Don't have an account?" – Click [Connect Your Property]
You will be required to enter your email and will be sent a link to create your password.
View property and financial information
Owners can see a detailed view of their property and financial information in one screen. They can also click through to their financial activity graph for more detail.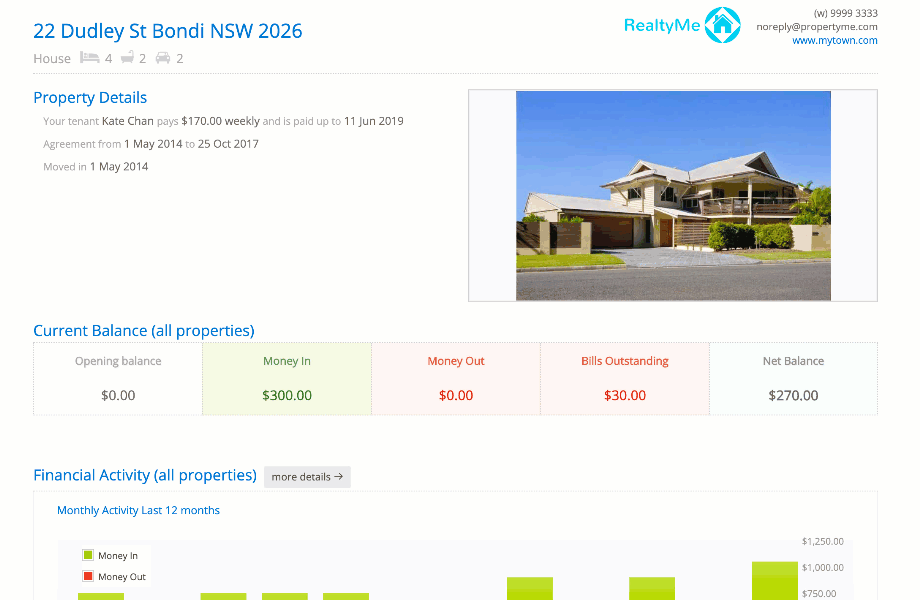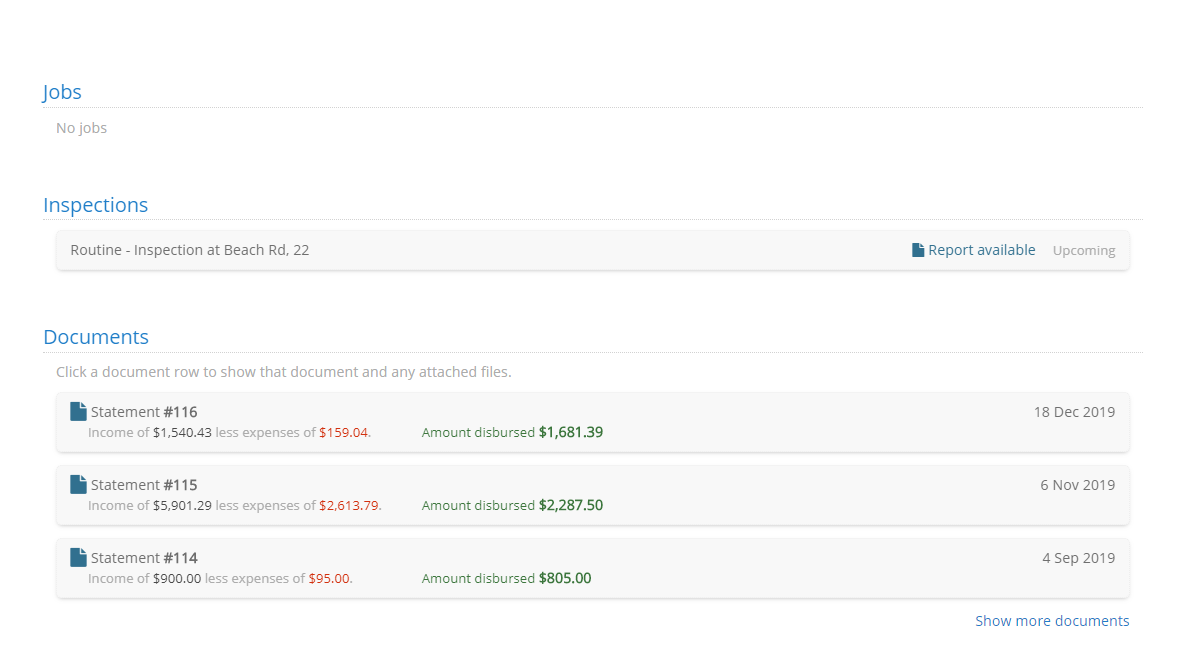 Download and print statements
Owners can view, download or print current and historical statements, attached bills and general scanned documents.
Statements and tenancy documents are located in the Documents section. If you are unable to find the statement required, please ensure you click 'Show more documents'.
Statements can be viewed and downloaded as a PDF.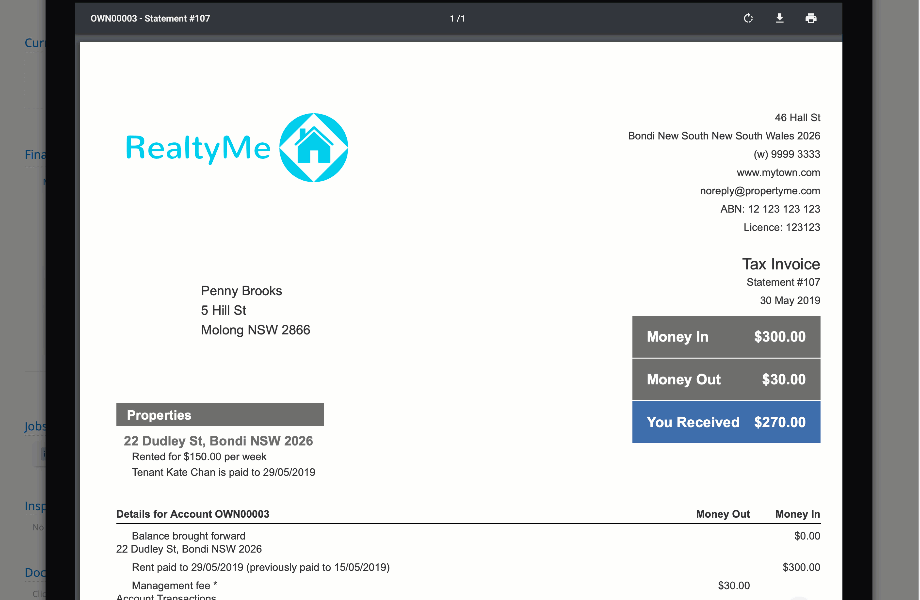 Inspection Reports
Owners can drill into inspection reports to see details such as inspection date, images, comments and any suggested follow-up actions.
Inspection reports are located in the Inspections section. It will show photos and comments from the inspection, as well as advising of any maintenance items that may require your attention.
Keep track of maintenance
A summary of completed and outstanding jobs can be seen from the Owner Access homepage. Owners can click through to see when a job was reported, who the assigned supplier is and view any attached images and bills.
Active and completed maintenance items are located in the Jobs section. Active jobs are shown as in progress, and completed jobs are greyed out and shown as completed.
Within each Job, you will have access to:
the job description (provided by tenant or Meraki Staff to the contractor),
photos
quotes – open and download as PDF, and
invoices – open and download as PDF
Tenants are able to report maintenance directly into our system using their Tenant Portal, which will show on your Owner Portal, providing instant information and transparency.