Nothing found, please check back later.
How to apply for a rental property with Meraki Property Management
Meraki Property Management prefer to use 2Apply Applications.
The 2Apply system is part of a larger software suite that we use called InspectRealEstate. You have probably booked inspections through them already.
One application for all
Rental application forms used to be painful. 2Apply have streamlined the process to allow tenants to fill in the form once and use it in as many applications as they wish.
Free & Easy
It doesn't cost you anything to use 2Apply is a FREE addition to the booking software we already use.
1Form is another Online Application system that can be used, however we have no control over the layout or the required information, which may require you needing to provide additional documents at a later time – slowing down the application process.
1Form also feeds directly into our larger software suite that we use called InspectRealEstate, however is not affiliated or linked with the system.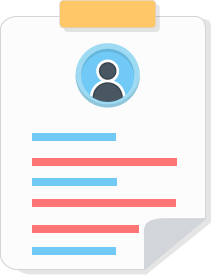 One Form, once, and you're set.
Take applying for rental properties to another level. Create a 1form account and apply for multiple properties with the ease and speed of just one application.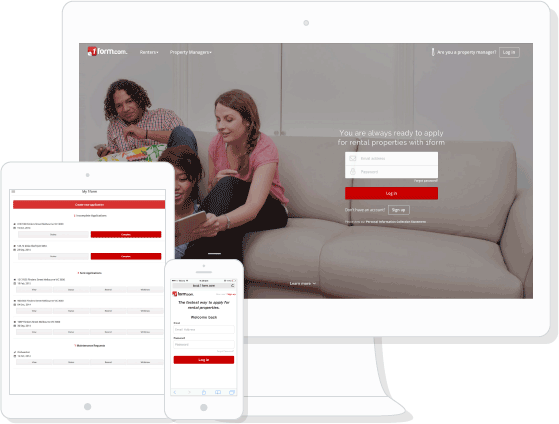 No need to fill out your application details over
and over again.
Reduce the time to apply for rental properties by filling out one simple form. Apply on the spot at a rental inspection using their mobile site*.
Keep in mind, additional documents may be required.

Complete, sign and submit our Tenancy Application Form – available for download on our website.
To apply for a Standard Residential property, you will be required to provide the following:
100 points of Identification

Drivers Licence / Passport / Proof of Age Card
Medicare Card
Health Care/Pension/DVA Card
Electricity/Gas Bill
Phone/Mobile Bill
Vehicle Registration
Bank Statement

Proof of affordability

3-4 Consecutive Pay Slips
Centrelink Income Statement
Employment Letter/Contract
Accountant Letter
NATIONAL RENTAL AFFORDABILITY SCHEME (NRAS)
Affordable housing under the National Rental Affordability Scheme (NRAS) is available to eligible tenants. The Department of Housing and Public Works is not involved in the ownership of the properties, allocation of tenants or management of tenancies under the scheme. These properties are privately owned and endorsed by the State and Federal Government. Eligibility for NRAS is not guaranteed.
To apply for an NRAS property, you will be required to provide the following:
Fully completed and signed NRAS Tenancy Application Form
Fully completed and signed Tenant Income Assessment (last page of NRAS Tenancy Application Form)
Provide 100 points of Identification
Provide required supporting evidence to show previous 12 months of gross income, as outlined on the Tenant Income Assessment.