We actively maintain a smaller portfolio to ensure you are receiving the highest level of service.
Feel like your investment property is nothing but stress, frustration and a strain on your income?
Are you constantly asking yourself "What now?" when you open your emails?
Lets be honest, all investment properties require maintenance and yes, sometimes the unexpected happens. But if you're dreading the next lot of statements and an email from your property manager has you gritting your teeth, take heart.
It doesn't have to be that way!
By joining the Meraki family, we can take those property management woes off your hands for good.
We aren't promising unicorns and rainbows, but we can guarantee that our policies, procedures and service make us stand out above the rest. Having your property managed by our team will allow you to step back, relax and feel secure in the knowledge that we care about your property as much as you do!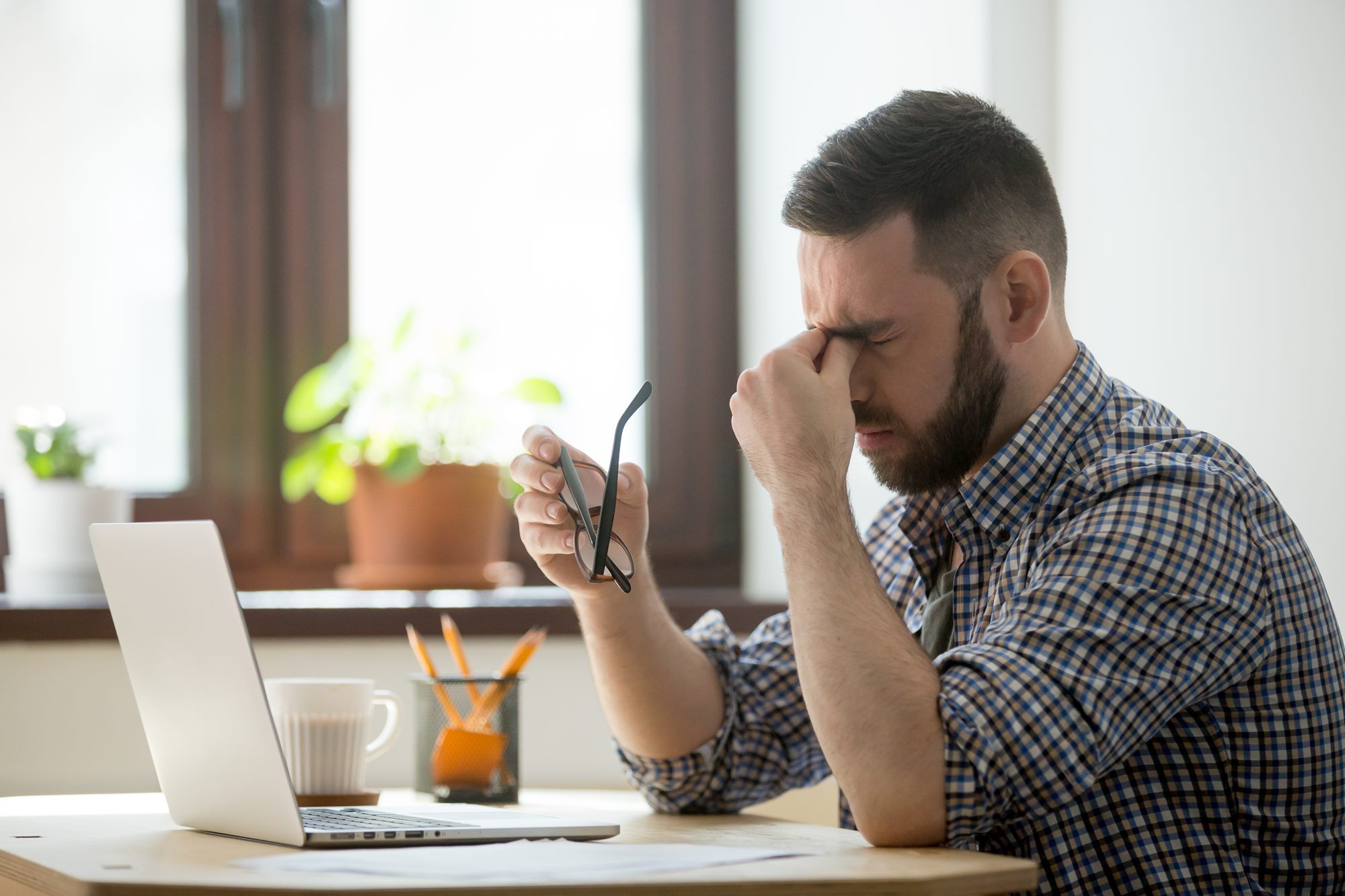 Integrity. Initiative. Passion.
Meraki.
We pride ourselves on our honesty and transparency, and have built amazing relationships with our clients that are built on trust. We manage every property as if it were our own, and it shows.
We offer our clients a superior customer experience with live, 24/7 access to their property information via our Owner and Tenant Portals
Owners can:
See the current financial status of all their properties
View photos and details of the property and tenancy
Drill into financial activity
Download historical statements, bills and documents
Keep track of jobs and inspections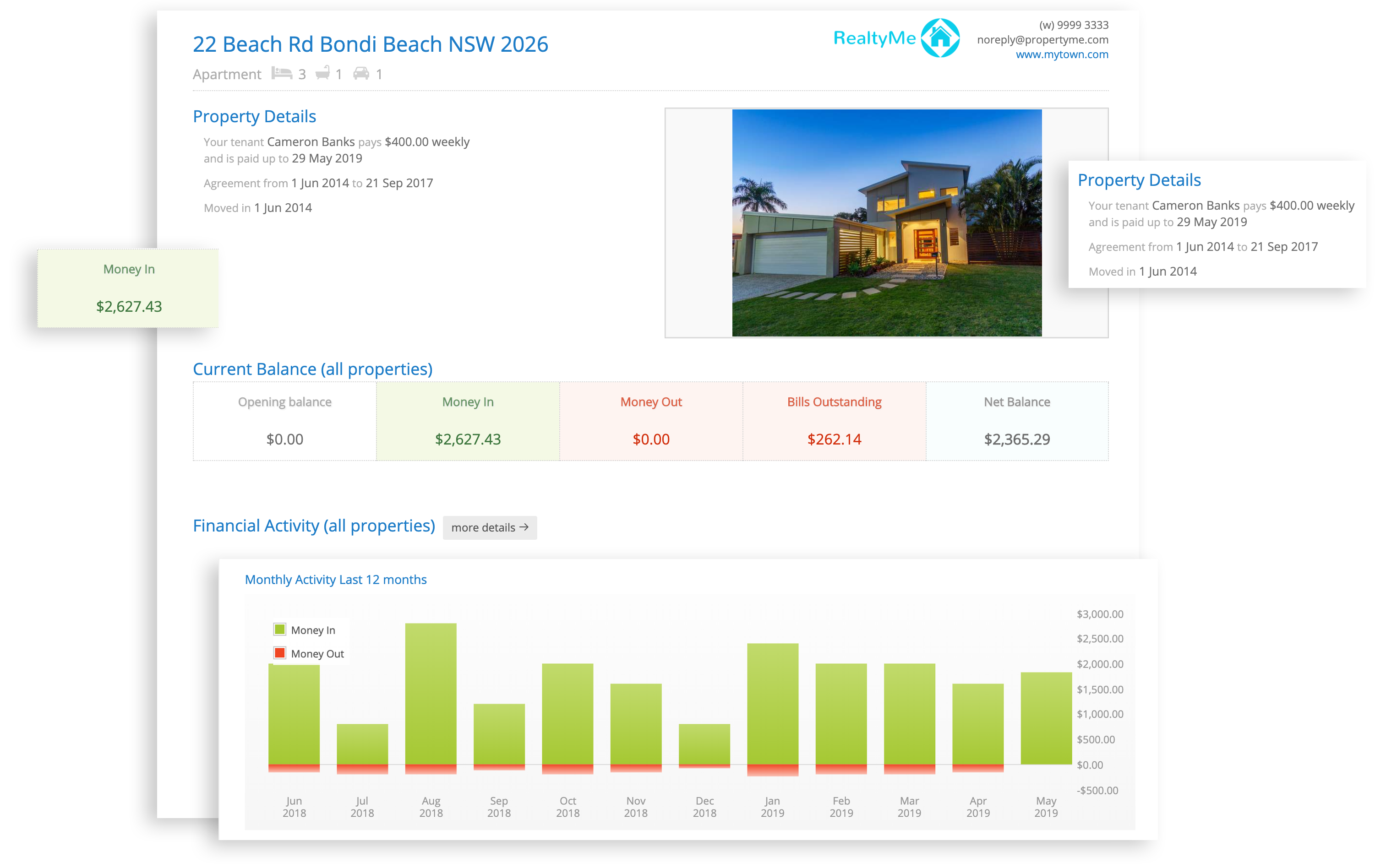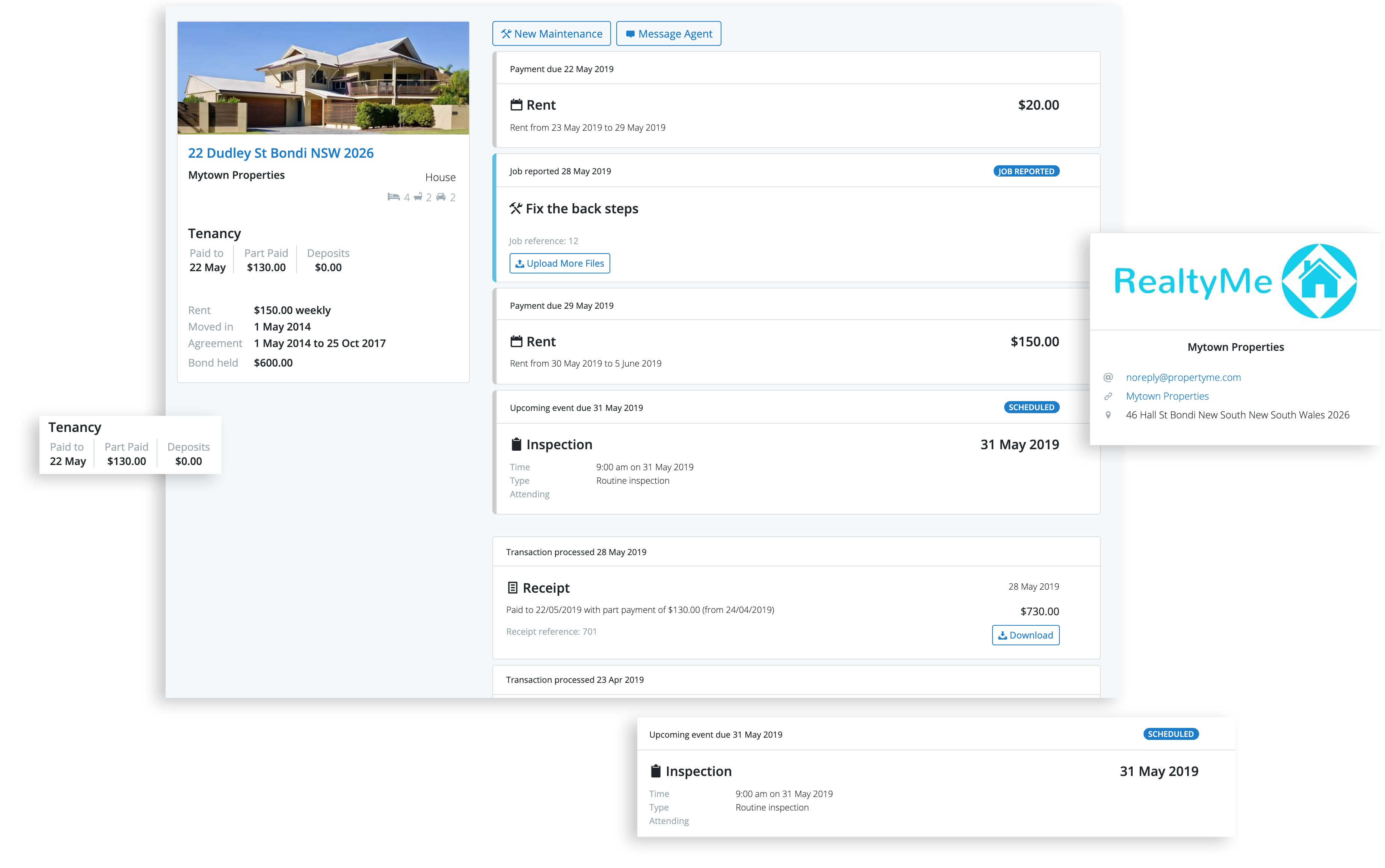 We have increased productivity with our workflow utilising our innovative system, which will increase value with your tenancy. Tenant's are provided tools and resources to ensure that they are meeting their obligations at all time.
Gone are the days where tenants claim they 'didn't know' they were in arrears or when their routine inspection is. With our system, we are eradicating the excuses and expectations are a higher standard of tenancy than ever before.
The Tenant Portal gives instant access to:
View property and lease information
See when rent and bills are due
Log and monitor maintenance requests
Message dedicated property manager directly
Download rent receipts
and much more!
Let's Talk Fees.
More often than not, Owners get fed up with their property manager because they feel that their property is being mismanaged and costing them too much money. Once financially wounded, the search begins for a new managing agent, but the main focus becomes directed at the management fees, trying to recover costs.
We have a saying; 'Buy it nice, or pay it twice!' A 'cheap' property manager could end up costing you thousands of dollars over they year in lost rent, excessive costs and increase risk due to mismanagement.
If you're looking for the cheapest property manager, we aren't the one for you.
But if you're looking for reasonable, comprehensive management fees for a property manager that is going to provide you with high quality service, has iron clad policies and procedures and genuinely cares for your property as if it were our own, get in contact with us.
If you don't love us, leave us. No lock in contracts and no hard feelings!
At the end of the day, we want what is best for you and your investment property. If you believe that moving on to another managing agent is what is best, we will support your decision and ensure that all documentation and photos relating to your property and tenancy are passed on and work with your new agent for a smooth transition.
Frequently Asked Questions
What insurance is needed for an investment property?
Landlord Insurance covers you for tenant-related losses. Things like loss of rent due to a tenant breaking their lease or being evicted, or damage caused to your contents by tenants, like drink spills on carpets. Other insurance may not cover these events, and very often, the bond won't be enough to cover the associated costs.
Having an investment property is a risk and should have adequate insurance to ensure owners are protected. It is our duty of care to complete thorough risk assessment while processing tenancy applications and monitor situations during the tenancy, however circumstances can change at any time, resulting in excellent tenants suddenly defaulting on their rent and/or causing damage to the property.
Insurance Type
Inclusions
Liability
(Mandatory)

Minimum $10 million coverage required.

Cover for injury to someone residing at or visiting your investment property

Building
(Optional)

Covering Tenant Damage, Pet Damage and Scorching to:

Domestic fixtures and fittings, i.e. built in air-conditioners, dishwashers, garbage disposal systems, cook tops, built-in cabinetry, doors, walls, windows (and glass), tap ware, hot water systems and shower screens
Structural domestic improvements such as paths, driveways, garden borders, your proportion of fencing, gates, retaining walls, in-ground swimming pools and spas (including attachments which fit into their filter systems),
Awnings, pergolas, fixed rainwater tanks, solar panels and their fixed accessories (e.g. inverters), TV antennae, satellite dishes and letter boxes,
Fixed floor coverings such as linoleum, floor tiles and parquetry, (but not carpets),
Fixed light fittings which are hardwired to the building

Contents
(Optional)

Covering Tenant Damage, Flood, Storm or Rainwater, Escape of Liquid, Fire or Explosion, Break-in, Vandalism or Theft, Pet Damage, Scorching, Impact, Earthquake, Glass Breakage, Lightning, Oil Leak from any heater, Electric Motor Burnout or Riot/Civil Commotion to:

Portable household goods and electrical appliances,

Household furniture, furnishings and light fittings (not hardwired to the building),
Curtains or internal blinds,
Manchester and linen (excluded for holiday-let properties)
Floating timber floorboards,
Carpets and floor rugs,
Above ground pools or spas (including their fixed accessories).

Loss of Rent (Optional)

Protects you from loss of rental income as a result of scenarios such as those listed below (subject to your insurers policy):

Absconding Tenant (Abandonment)Defaulting Tenant
Failure to give Vacant Possession
Death of a Tenant
 Hardship
Untenantable Property
Prevention of Access
Rent Reduction
From years of experience of dealing with Insurance claims, we have seen and worked with the best and the worst insurance providers. We are constantly left shaking our heads at the lack of care these providers show towards Owners investment properties, and the horrendous, multiple excess fees that are charged. It is evident that the main focus of most insurance providers is to find reasons to NOT payout/settle.
If you are considering changing your insurance provider, or are looking for a recommendation, we cannot recommend Terry Scheer Landlord Insurance highly enough. There is no benefit from recommending this insurance provider, other than the simplicity and high success rate we have experience with them in the past.
More information: please refer to our Landlord Insurance post
How and when am I paid the rent from my tenants?
Meraki Property Management disburse funds twice a month.
All monies received on your behalf are held in our regularly audited Trust Account.
From these monies, we pay all authorized payments relating to your Property eg council rates, insurance, repairs and maintenance. Invoices are sent to you with your next statement.
You have the choice of the following disbursement options:
1. Twice Monthly – 15th & 30th
2. Monthly – 15th
3. End of Month – 30th
The system will be set to disburse on the 15th and 30th of each month, however the disbursement will not be completed until the next following business day if this day falls onto weekend or public holiday.
We electronically transfer your funds into your nominated financial account, which will arrive within the next 2 business days.
Funds can only be disbursed once rent monies have been received from the tenant, agent fees are deducted and pending invoices are paid.
Does somebody keep track of rental payments?
Meraki Property Management has a Zero Tolerance Rent Arrears Policy. Each business day rent arrears are monitored with action taken in accordance with the RTRA Act.
We utilise advanced property management software that has the rent arrears on our dashboard at all times, like the image below: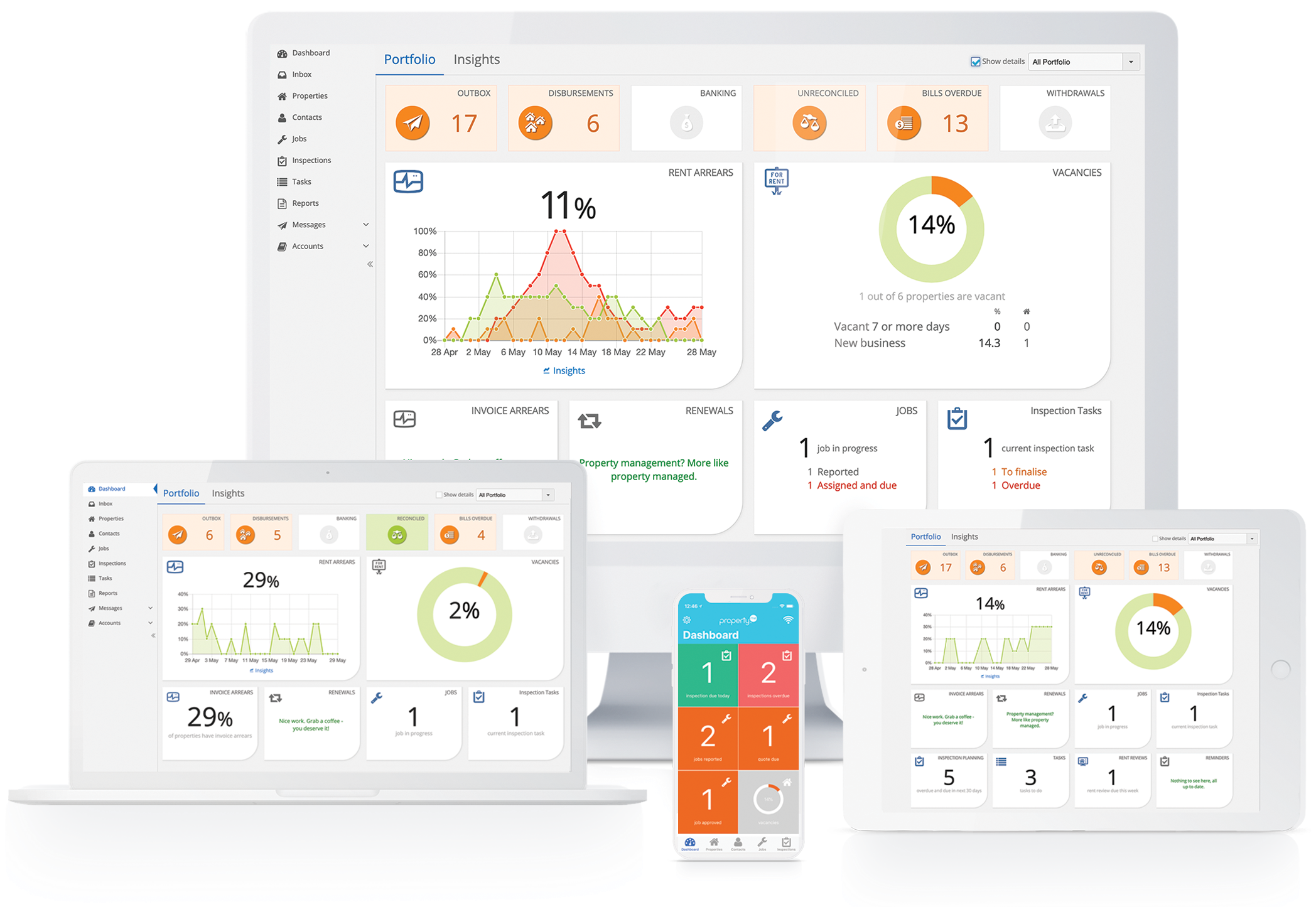 Click here or more information about our Zero Tolerance Rent Arrears Policy
What is the average length of a Tenancy Agreement?
The most common Tenancy is a Fixed Term eg 6 or 12 months; giving the Investor security.
We suggest a new Tenant's first Tenancy Agreement be for 6 months to see how the Tenant performs. The Agreement may be re-negotiated before the end of each Fixed Term period.
We contact you about three months prior to a Tenancy Agreement expiry with opinions and advice about rent.
If a Tenant ends a Tenancy Agreement early, the Tenant is responsible to pay for reasonable associated costs as the Legislation allows.
How often can I inspect the Property other than for maintenance?
The Tenancy Agreement specifies that the Tenant permits the Landlord/Agent to inspect the Property during the Tenancy provided the Tenant is given notice, as required by Legislation.
There are limitations to how many inspections are legally permitted per year, being every 3 months.
Where is the bond held? 
A rental bond is a security deposit paid at the start of the tenancy.
If the property manager/owner takes a bond, they must give the tenant a receipt and lodge it with the RTA within 10 days. It is an offence not to do so.
A rental bond is lodged with the RTA online, or by post, using a Bond lodgement(Form 2).
The bond is paid back to the tenant when the property is vacated, provided no money is owed for rent, damages or other costs.
How much bond can be held?
For general tenancies the law says if the rent is $700 or less per week, the maximum bond amount is 4 weeks rent. If the weekly rent is higher than $700, the amount of bond should be negotiated between the property manager/owner and tenant. The law gives no maximum amount where the weekly rent is higher than $700.
The maximum amounts stated in the Act apply to all bonds, no matter what they are called (e.g. pet bond) or how many bonds are taken.
Can I say I don't want pets at my Property?
Landlords may choose to specify if Pets are, or, are not allowed in Tenancy Agreements for your Property.
If you elect to allow pets, the Act outlines the Tenant's responsibility with having them at a rental Property.
Our Agency can provide practical suggestions for your consideration before deciding if you will allow a pet or not.
Why do I have to get the Smoke Alarms checked?
Lawfully, smoke alarms require to be tested, cleaned and any flat or nearly flat batteries replaced within 30 days before the start or renewal of a tenancy.
The Fire and Emergency Services (Domestic Smoke Alarms) Amendment Act 2016 (Qld) commenced on 1 January 2017 and imposes additional obligations on property owners/managers with regards to the installation and maintenance of smoke alarms at domestic dwellings.
If the existing smoke alarms were manufactured less than 10 years ago, and are still in good working order, they will comply with the new legislative requirements.
However, it is important for property owners/managers to understand the new requirements and the timeframes that apply.
Find out more about the new smoke alarm legislation from Queensland Fire and Emergency Services.
If you have questions concerning the new smoke alarm legislation, email SmokeAlarms@qfes.qld.gov.au.
FROM 1 JANUARY 2017
When replacing smoke alarms, they must be of a photoelectric type which complies with Australian Standard (AS) 3786-2014.
Existing smoke alarms, manufactured more than 10 years ago, must be replaced (Note: smoke alarms should have the date of manufacture stamped on them).
Smoke alarms that do not operate when tested must be replaced immediately.
Existing hardwired smoke alarms, that need replacing, must be replaced with a hardwired photoelectric smoke alarm.
FROM 1 JANUARY 2022
Smoke alarms in all dwellings must:
be photoelectric (AS 3786-2014); and
not also contain an ionisation sensor; and
be less than 10 years old; and
operate when tested; and
be interconnected with every other smoke alarm in the dwelling so all activate together; and
be either hardwired or powered by a non-removable 10-year battery.
Smoke alarms must be installed on each storey:
in each bedroom; and
in hallways which connect bedrooms and the rest of the dwelling; or
if there is no hallway, between the bedrooms and other parts of the storey; and
if there are no bedrooms on a storey, at least one smoke alarm must be installed in the most likely path of travel to exit the dwelling.
What if I don't want to have repairs done?
Our number 1 job as the Managing Agent is to ensure all parties involved (Tenants and Owners) are meeting their obligations in accordance with the Act.
Without copying and pasting the legislation word for word, generally this means owners must ensure:
the property is clean and fit for the tenant to live in;
the property and inclusions are maintained and in good repair;
there are no health or safety issues
the property is compliant with appropriate laws
For those who are interested in reading the legislation word for word, please refer to section 185 of the Act.
Apart from being potentially in breach of your obligations, there are 3 very important factors to consider regarding not maintaining your investment property.
1. Loss of Property Value (both rental return and capital loss)
Failing to maintain the property will result in the property condition to deteriorate, resulting in the value of the property dropping significantly. If a property is in disrepair, the value of the rent amount will be affected as well as over all property value. It can also result in expensive, long term damage.
2. Ineligible for Insurance Cover
One of the fine print requirements of your property insurance is to maintain the property and complete required repairs and maintenance. Failure to do so may result in your insurance becoming void or your insurer refusing to approve your claim.
3. Loss of Quality Tenants
If your property is not being maintained, your tenant's may leave or request a rent reduction/compensation. Additionally, if the value of the property drops, so will the value and quality of the tenant's applying to rent the property. Overall, the risk for your investment property increases significantly and may cost you more in the long run with loss of rent and defective tenancies.
Are all repairs done properly?
Work arranged by our Agency for your Property is carried out by a suitably qualified and licensed trades-person.
If the work required is covered by a warranty, our Agency contacts the supplier, or if the work is claimable under your Landlord or any other insurance policy, we can work with the insurer directly after you have lodged the claim.
Our Agency has access to a wide range of trades people who have met our Agency's stringent criteria and have formed long-term relationships with.
Do I have to have regular pest and termite treatments done?
It is recommended that a Termite Inspection is conducted annually in order to protect your property from devastating and expensive damage. We arrange for your property to be placed on an annual schedule and send you a reminder, requesting for the inspection to be completed.
General Pest (also known as CASS treatments – Cockroaches, Ants, Spiders & Silverfish) are recommended to be done as needed. This is not an annual requirement and is based on circumstances that fall outside of the Tenants Responsibilities.
For example: if there is an infestation of German Cockroaches at the property, this is generally a result of poor cleanliness. If there was no notation of a pest issue at the commencement of the tenancy (Entry Condition Report) the tenant is responsible for arranging pest control.
Who pays for water?
If the water is separately metered, the Tenant can be held responsible for water usage. In Townsville, it is common for the water to be included in the rent, as most Owners opt for the Standard Water Plan with their rates – this allows up to 772kL per year.
There may also be additional water efficiency requirements to be met, depending on the current water efficiency of your property.
There is a section on the Tenancy Agreement that details the conditions of water usage charges. From the date a Tenant commences and if specified on the Tenancy Agreement, Tenants are responsible to pay for electricity, telephone, gas plus water usage charges.
The Landlord is responsible to pay Council / Shire sewerage and drainage rates, Land Tax and all corporate charges.
Do I pay for the telephone connection?
It is recommended that if the Property is new or has been vacant for awhile and a telephone line is not connected to the Property, the Landlord considers paying for a line connection.
We recommend the Tenant organises the work and submits the account to us for the Landlord to pay. The Tenant is responsible to pay for the service connection to the line and all services used.
Zero Tolerance of

Aggression

Towards Staff
All Meraki Property Management employees, as well as external contractors, have the right to a safe workplace free of abuse, anti-social, aggressive or violent behaviour. Meraki Property Management has a zero-tolerance policy on aggression and violence against its staff.
The Health and Safety Executive (HSE) defines abuse, aggressive or violent behaviour as "any incident in which an employee is verbally abused, threatened or assaulted in circumstances relating to their work."
Anti-Social Behaviour is defined as, but not limited to, one of the below:
Intrusive conversation or shouting
Threatening or abusive language
Derogatory racial, religious or sexual remarks or behaviour
Malicious allegations relating to members of staff
If you display abusive, threatening, violent or anti-social behaviour towards Meraki Property Management staff, they will:
Advise you that they will be unable to assist you if you continue the behaviour
Warn you that they will end the conversation if your aggressive behaviour continues
End the conversation if your aggressive behaviour continues
Document the incident according to company policy
Implement a communication plan in the event that abusive behaviour continues.
Consider reporting all threats of violence against its employees to the police.
Meraki Property Management expects that you will be respectful and courteous when communicating with Meraki Property Management staff. Please ensure that you:
Treat others as you would like to be treated
Use an appropriate speaking level and tone
Communicate without using threats, abuse or offensive language
Conduct yourself without using offensive gestures or behaviour
Meraki Property Management will:
Be courteous and helpful
Explain Owner responsibilities and obligations in accordance with the Residential Tenancies and Rooming Accommodation Act 2008 and your Management Agreement.
"Meraki Property Management have been nothing short of AMAZING.

They have turned my property around with selecting new tenants that are taking pride in my house as if it is their own. My property has gone from looking derelict to a green oasis.

I couldn't be happier with their service and would recommend anyone looking for great property managers to see Nikki and her team at Meraki Property Management."
"Dear Nikki & Jenna, a BIG thank you for your assistance! You are both thorough, pro-active and always friendly and helpful. Really appreciated, keep up the great work."
"Thank you for looking after my property with all of the challenges we've had this last year.

You look after the property and your clients in a kind, professional, knowledgeable, trustworthy manner and I have only praise for you."
"Thank you to the team at Meraki Property Management for your continued professionalism and excellent service managing our property in Kelso.

Nikki, a very special thank you for the compassionate manner in which you handled the very sad circumstances of last tenancy."