Lawn & Garden Maintenance
One of the standard requirements of a general tenancy agreement, is for the tenants to maintain the property, aiming to keep it in a similar condition (if not better) than it was at the commencement of tenancy.
Arrangements about the maintenance of gardens, including plants, trees, and lawns is listed in the tenancy agreement, under Special Term 2 – Care of Premises.
Watering
Lawns and gardens must be watered regularly within the allocated times, in accordance with Townsville City Council water restrictions.
Regular watering using hand held hoses, sprinklers or irrigation systems (if present) maintains the plants and lawn, and prevents long term damage that is expensive to repair.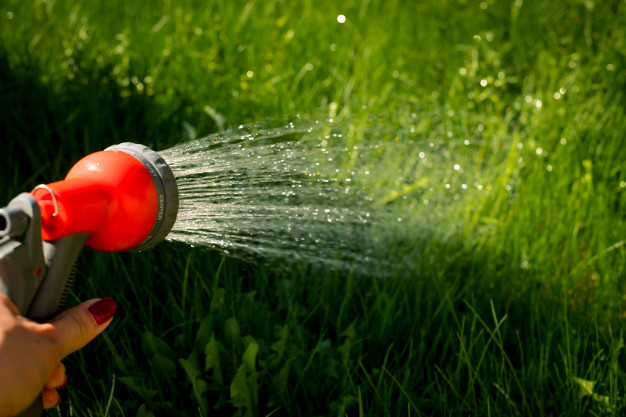 Lawns are most stressed from June to September when the soil loses the most water from evaporation and lack of rain. Townsville lawns need more than 25mm of water per week during the dry season.
Watering when the sun is up reduces the amount of water that makes it to the soil by up to 50%. It's best to water at night after your lawn has cooled.
TIP: Once you've nailed the perfect timings for using your sprinklers, a tap timer is a great way to make sure you're giving your lawn the perfect amount of water.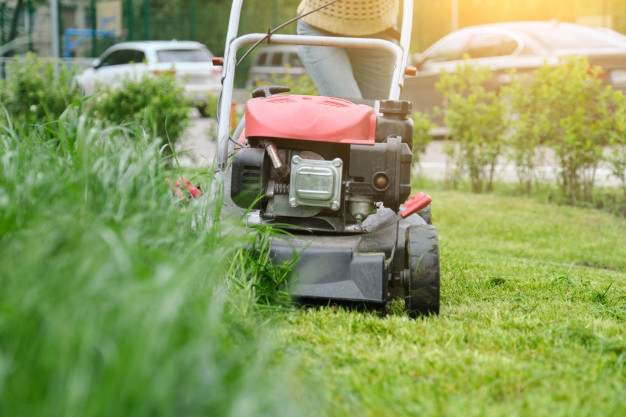 Mowing & Edging
It is recommended that lawns are mowed and whippersnipped a minimum of once per fortnight, and up to once a month during the dry season.
Beware when giving your lawn the chop! Mowing at just the right height will help your grass grow strong roots and build a healthy lawn, but cutting too low can kill it and cause weeds to pop up in its place.
Steer clear of the mower after watering your lawn. Mowing when it's wet can damage your grass because it's not a clean cut, and causes the clippings to clump. It can also increase soil compaction which reduces aeration.
DO NOT use grass clippings as garden mulch or material to fill in dog dig holes. Grass clippings are to be removed from the premises.
TIP: Try mixing it up with the directions you mow. It reduces wear and tear on your lawn, helps aeration, reduces compaction, and helps your grass grow upright.
Plants, Trees and Bushes
Maintaining the plants, trees and bushes at the property is the responsibility of the tenants, unless the item is above a particular height.
Tenants are required to maintain plants to ensure they remain neat and tidy, and do not become overgrown. Overgrown plants and trees may result in causing damage to the property.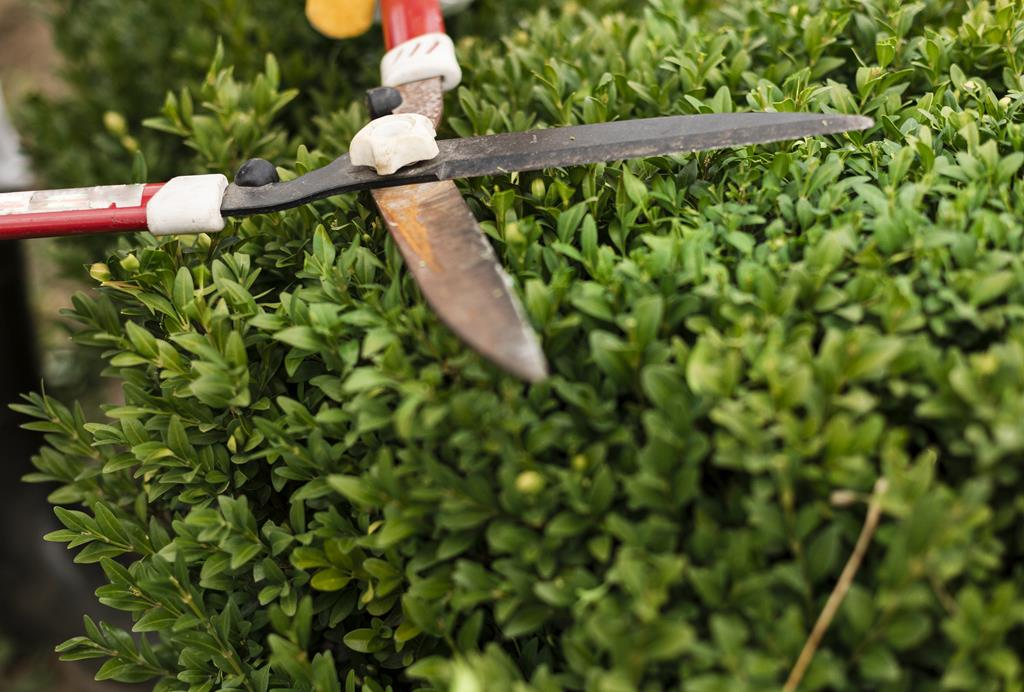 Tenants are also responsible for the removal of garden waste, such as fallen branches, palm fronds and green waste. If there is a large branch that requires removal, please contact the agency to report.
TIP: The use of a green waste removal service is a cost effective way to ensure that your green waste and grass clippings are removed from the property regularly, and do not cause potential issues with the local council bin collection service.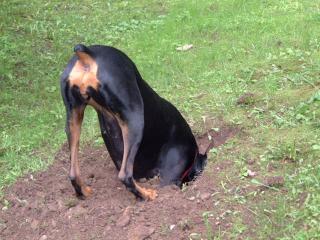 Dog Dig Holes & Run Marks
It is a common occurrence that dogs dig in the lawns and/or gardens and can cause run marks along fences. Preventing your dog from doing this can be difficult, however not impossible.
Tenants are responsible for the damage caused to lawns and gardens by their pets, and are required to maintain the property throughout the tenancy.
Tips to Prevent Dog Dig Holes
If you find your dog is constantly digging, here are some tips to get them to stop:
More playtime and exercise
More toys and chews
Maintain an area for acceptable digging, such as a sand box
Discourage digging in unwanted areas by adding digging deterrents, such as citrus peels, cayenne, or vinegar
Help your dog cool down
Tips to Repair Run Marks
Run marks are caused from consistent running along the same area (typically along a fence line), compressing the earth and causing grass to be unable to grow.
Loosening compacted soil in the yard can be done using an aerator tool. These tools will either remove plugs of soil from the ground or will puncture the ground and give the soil room to decompress.
On the topic of lawns and gardens, we would like to make an appreciation post to a few of our stand out tenants who have outstanding lawns (and hopefully encourage some others to step up their lawn game).
We would like to thank the following people for caring for the property as if it were there own and creating beautiful lawns and gardens (especially those without irrigation systems).
*For privacy reasons, front property photos will not be displayed.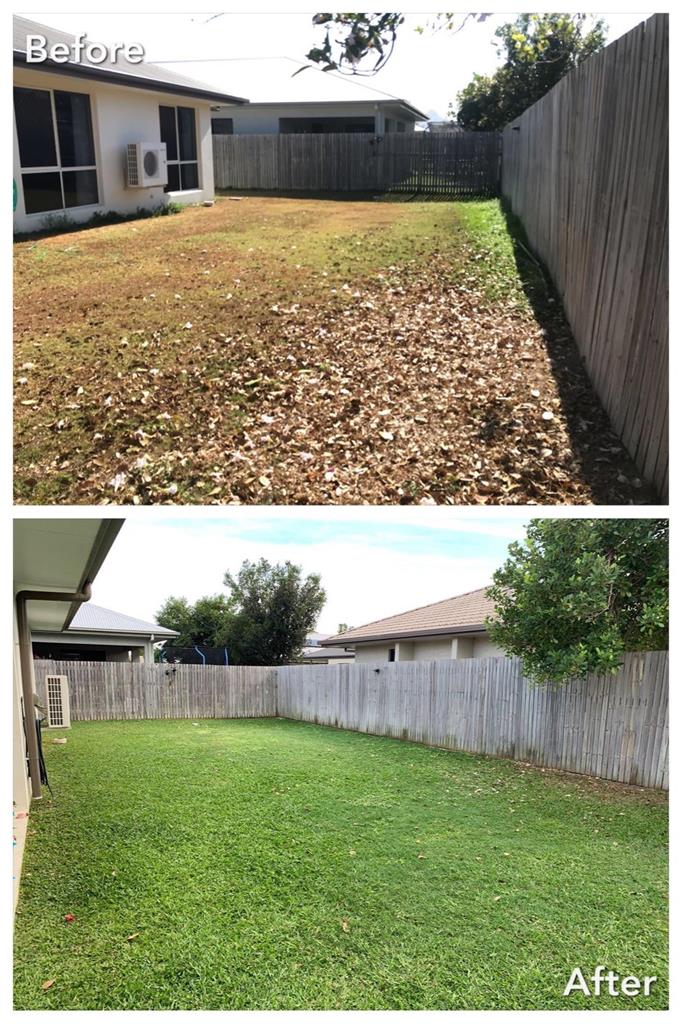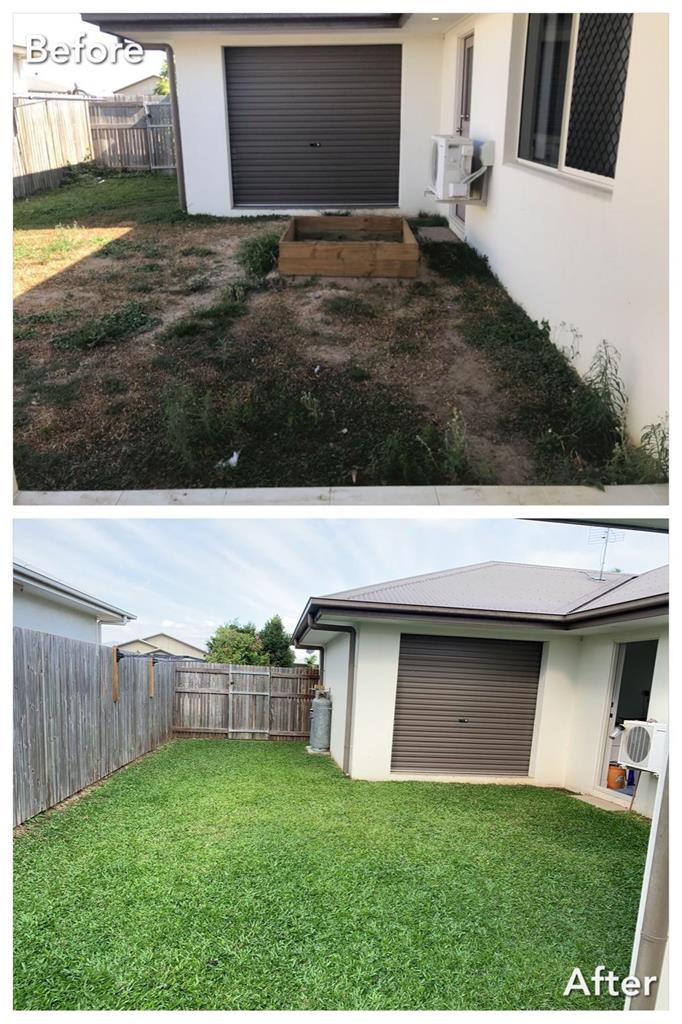 If we could give awards, these guys would take home the Best Transformation Award. Geoff and Annette moved into this property after it had been terribly neglected (before photo), and by their first routine inspection 3 months later the lawns were green, thick and weed free (after photo). Thank you for bringing the beauty back to this home – and without irrigation!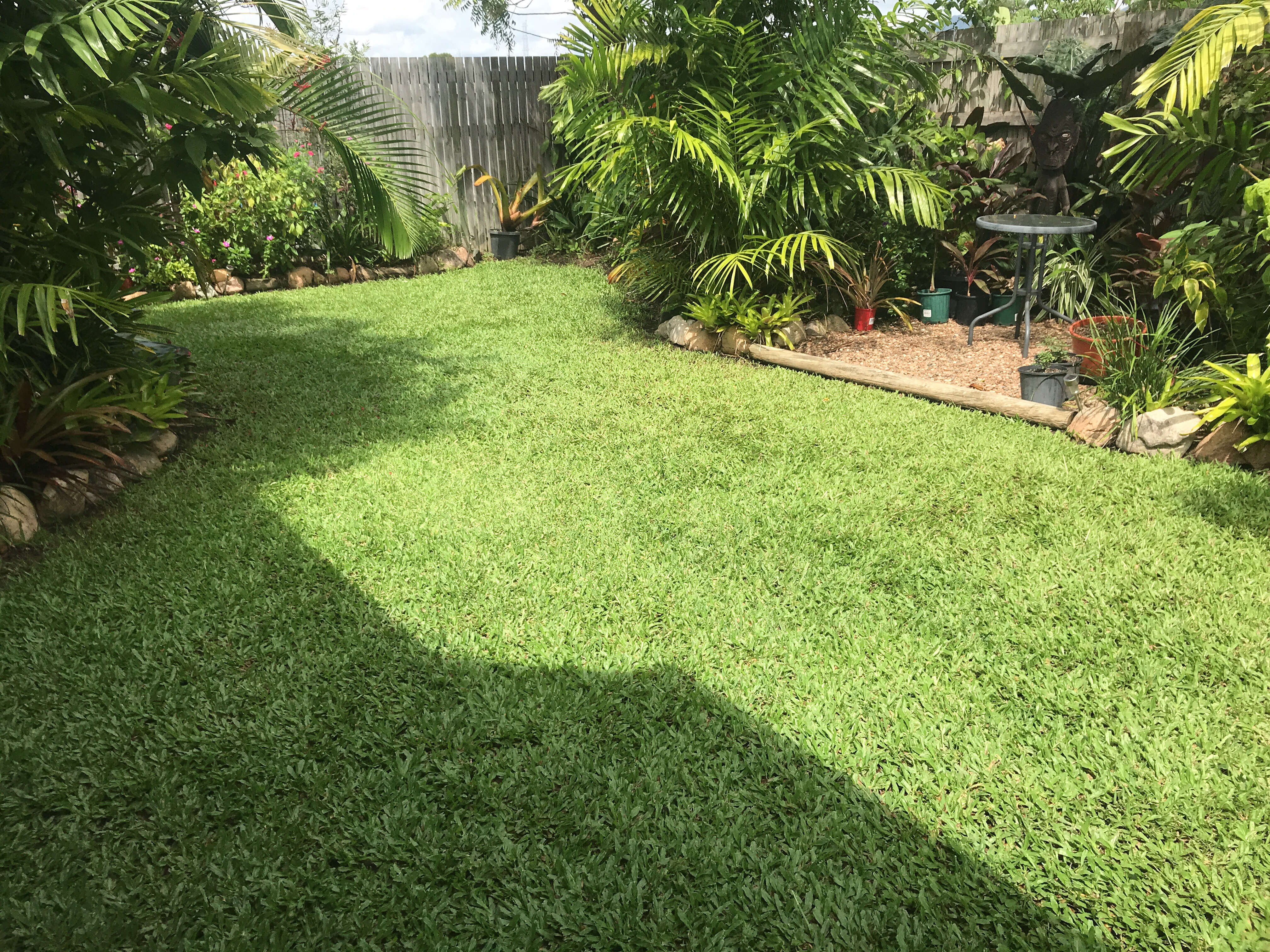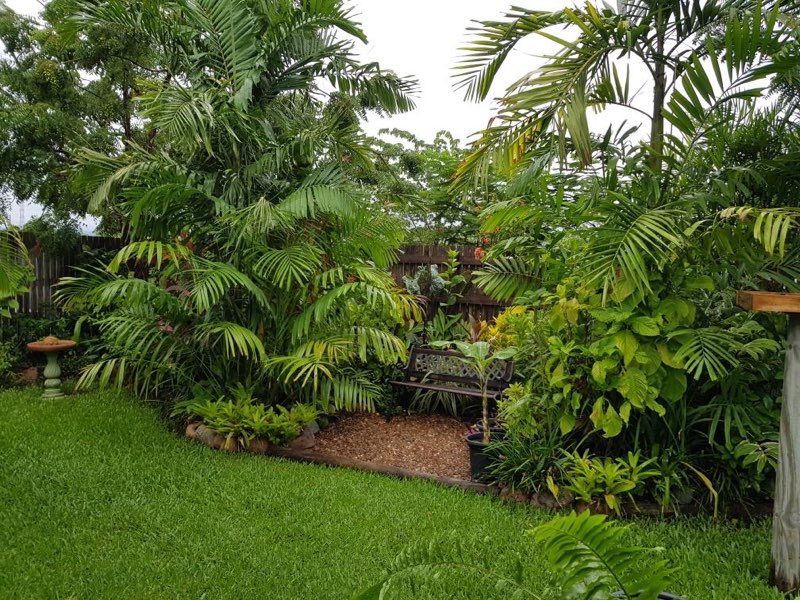 Photo's do not do this yard justice. John and Carole have resided at this property for several years and, with the Owners permission, has created a beautiful oasis from scratch. Another perfect example of a beautiful yard achieved without irrigation.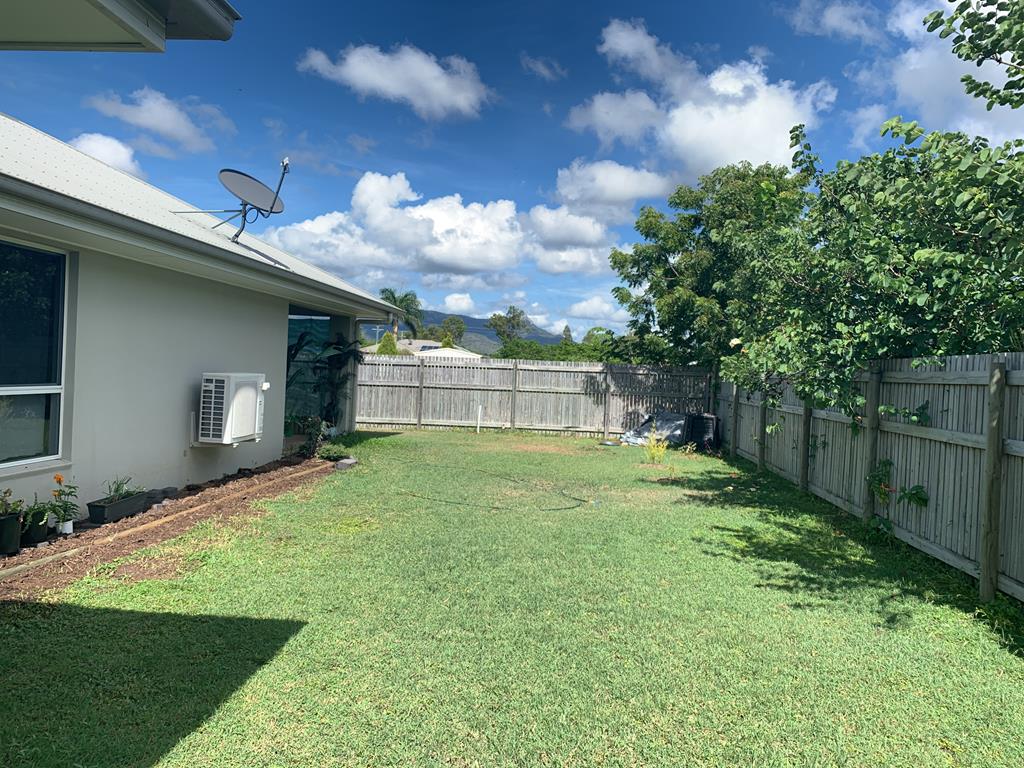 Another outstanding lawn transformation from our new tenant's Diane & Linda! Above are before and after photos from the previous tenant's vacate and their first routine inspection! Lush green lawns and a new garden, all without irrigation! Thank you for your hard work Diane & Linda.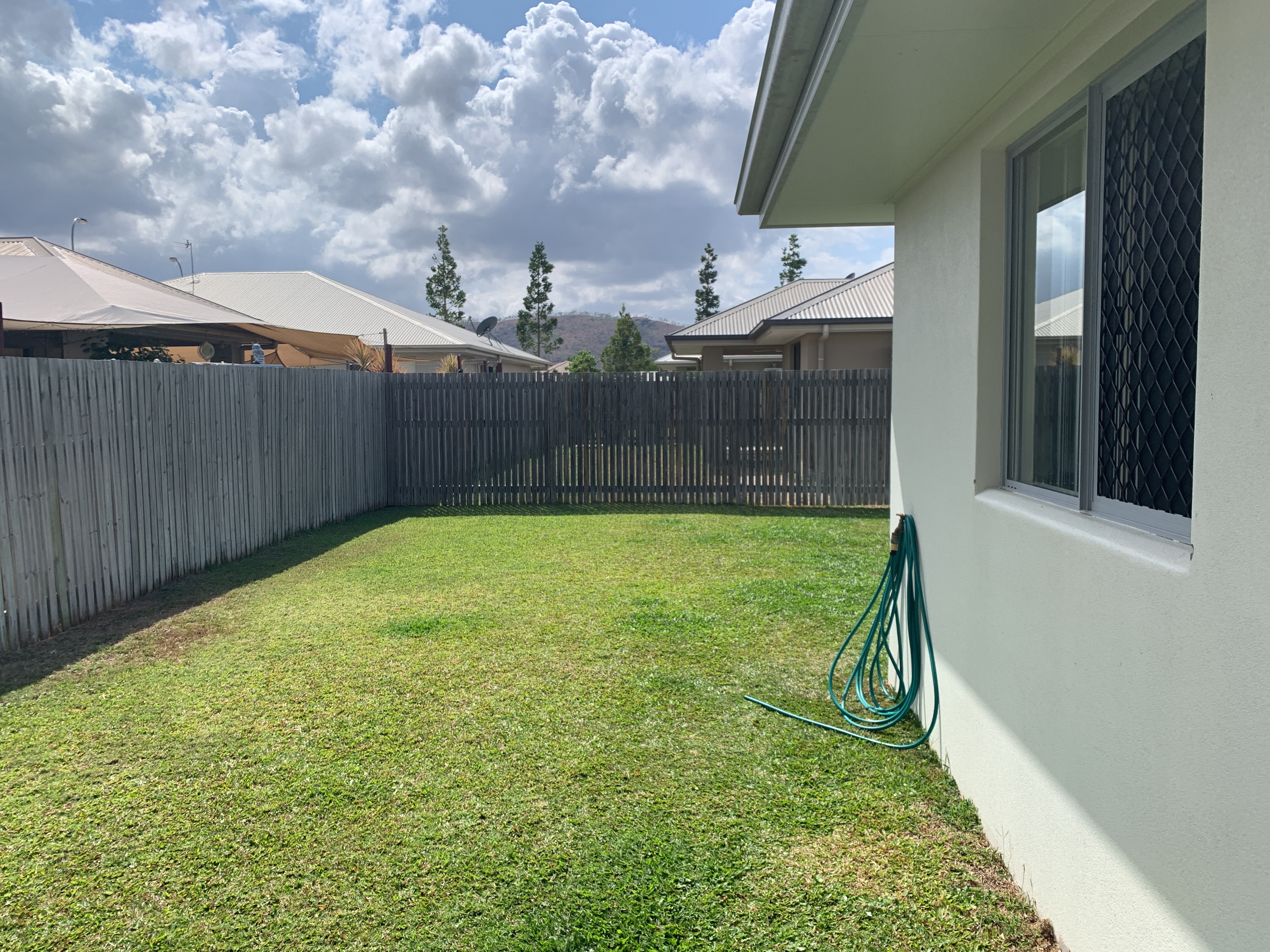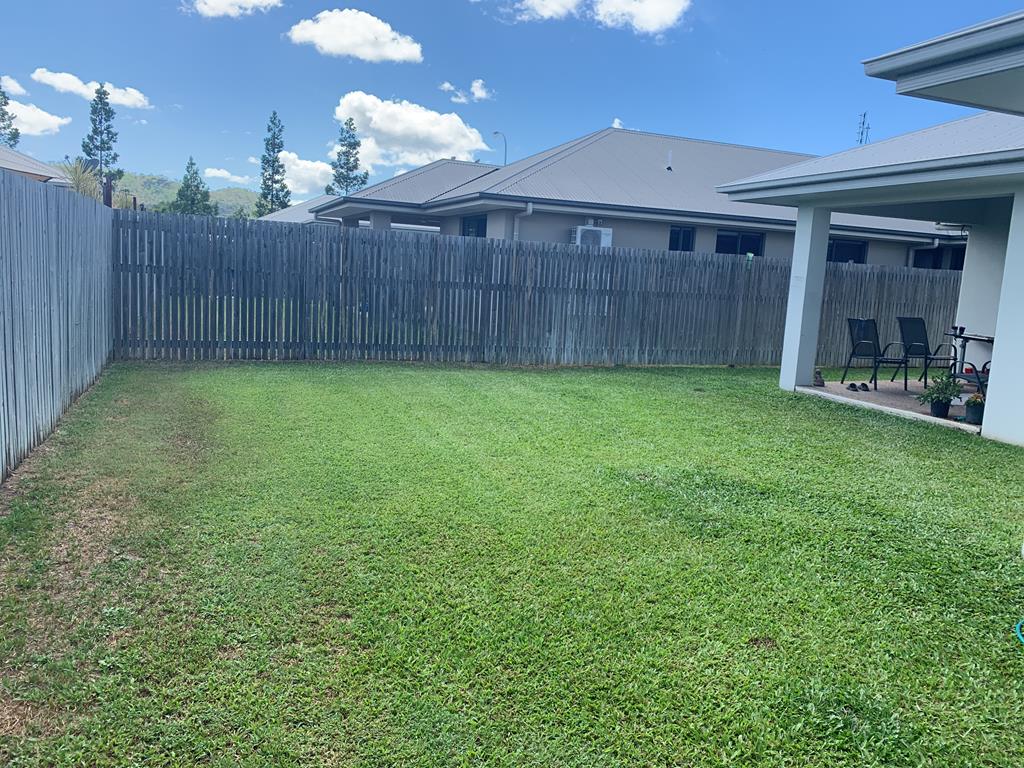 Megan is one of our long term tenants who absolutely blows us away every time we visit. We have often driven past the property to see her out the front on her hands and knees removing weeds. Bless her and her green thumb.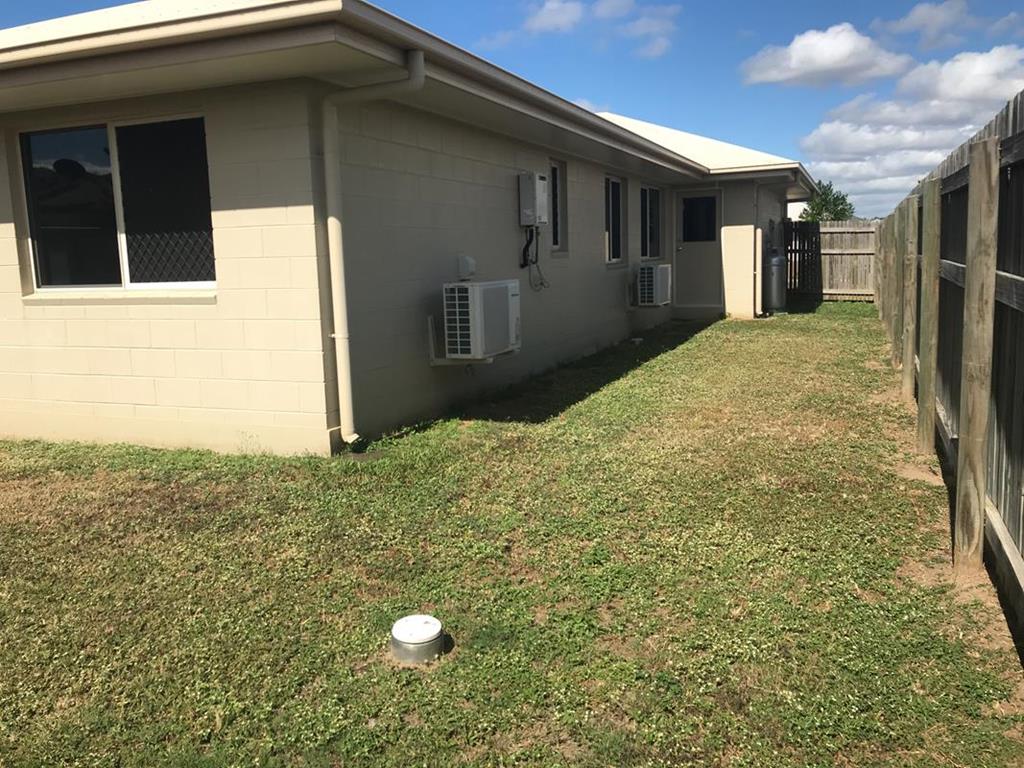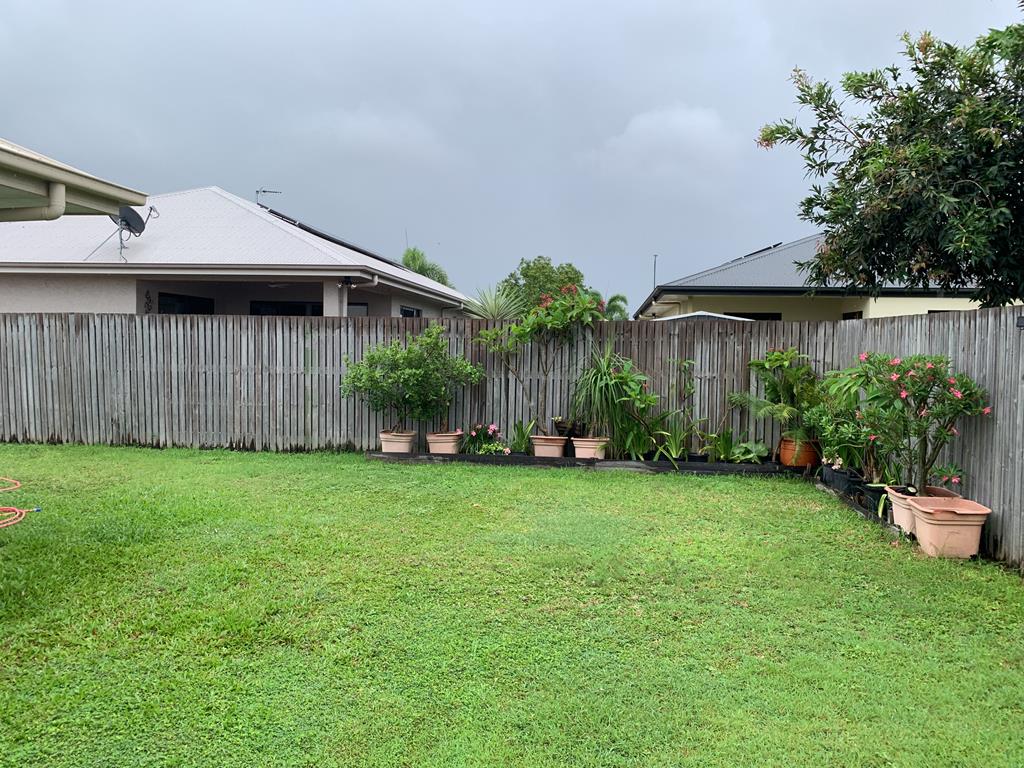 Another beautiful transformation from a dry, weed infested lawn to a beautiful, lush and weed free lawn. Thank you Cheryl for your wonderful work! Amazing what can be achieved without Irrigation installed at the property.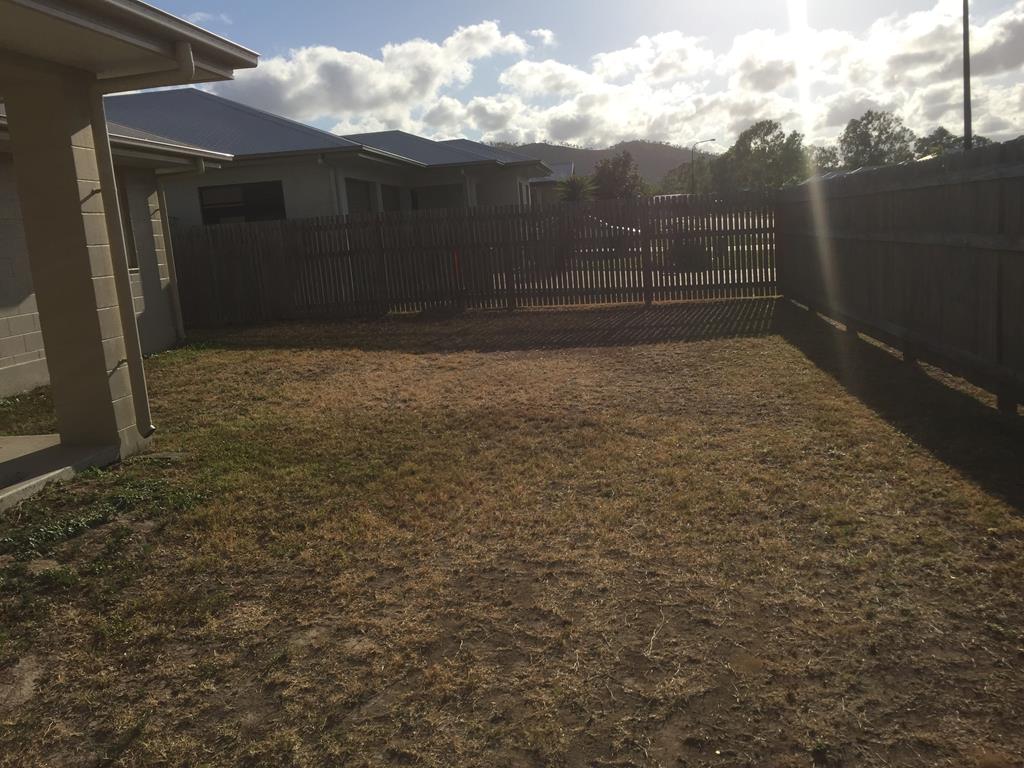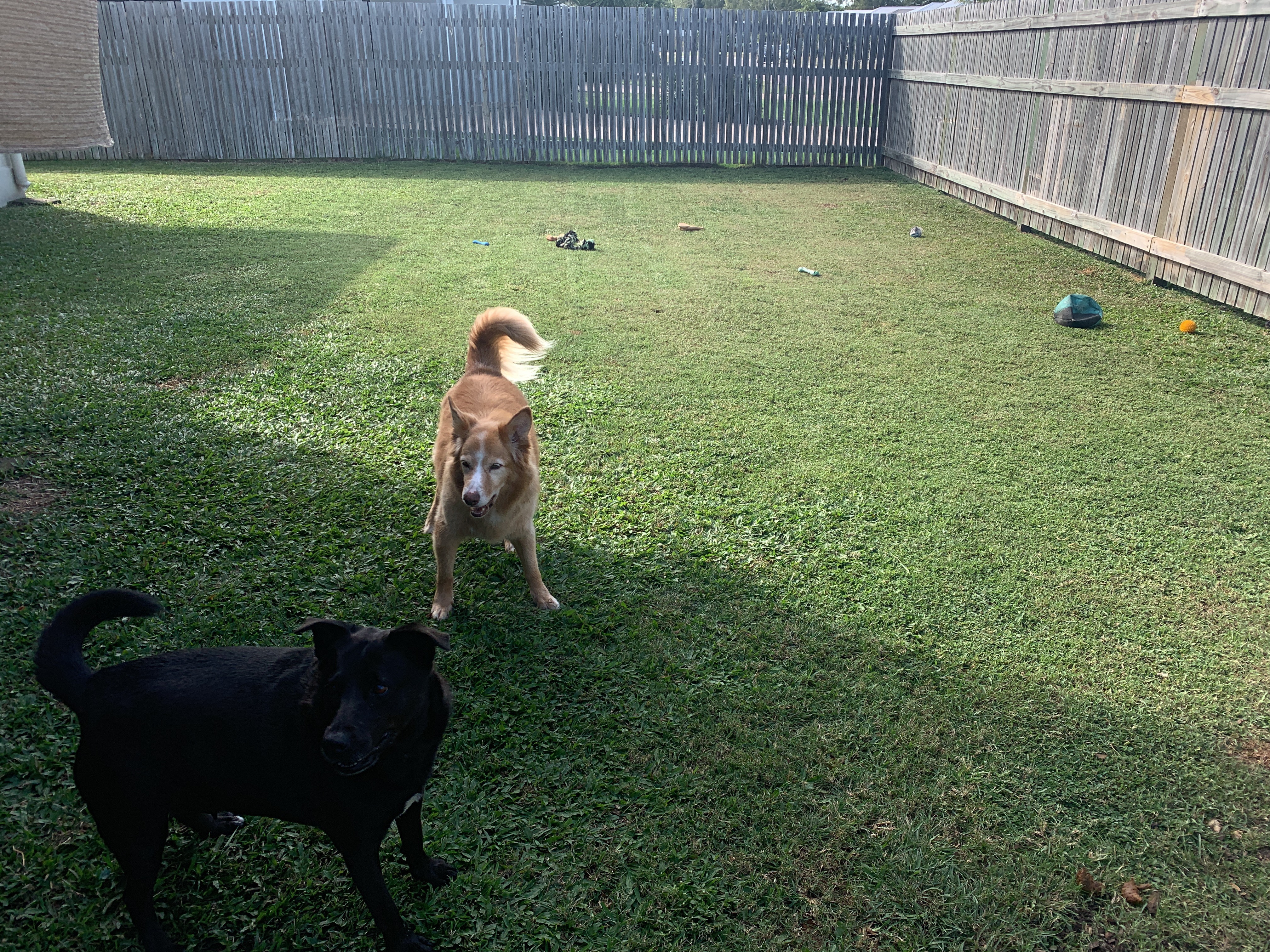 Maintaining a beautiful lawn with doggo's. Thank you Julie and Russell for the hard work to transform this yard from patchy and dry to lush and green, all without irrigation and the challenges of owning 2 large (and adorable) dogs!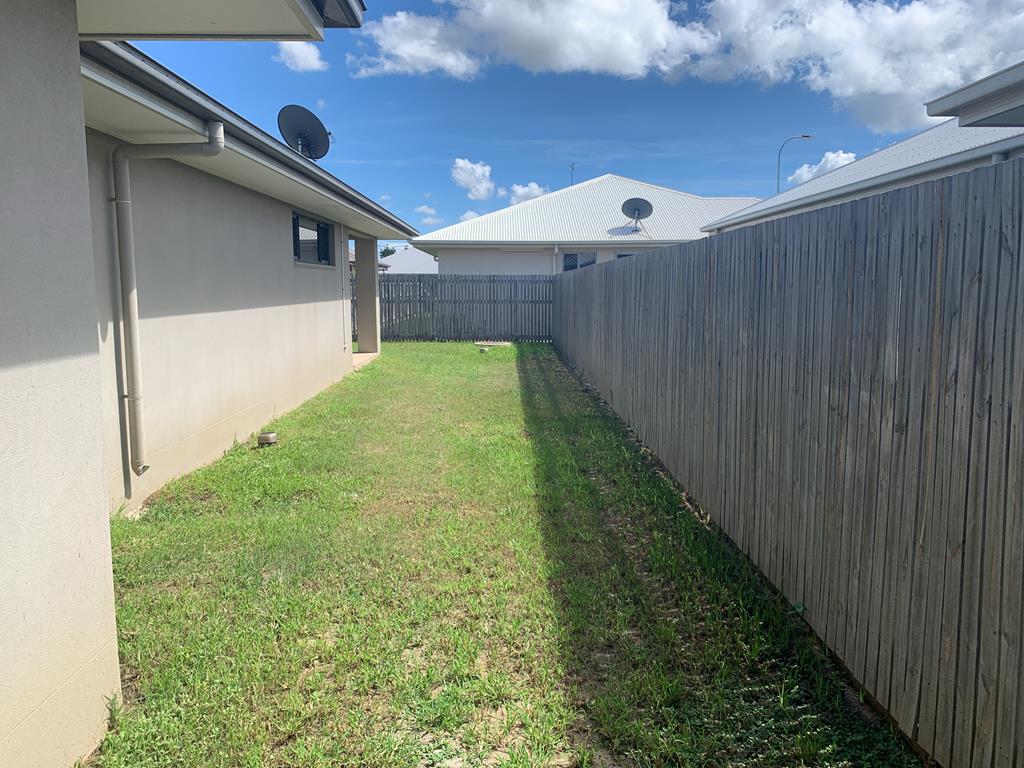 Another outstanding lawn transformation from our new tenant Josh! Above are before and after photos from the previous tenant's vacate and his first routine inspection! Thank you for your hard work Josh.