Tenancy Applications 101
At the time of writing this, Townsville is experiencing a rental crisis.
Since July 2020, the amount of available rental properties has decreased significantly. The average rental property is getting approx. 30+ applications within the first 24 hours of being advertised online, making the rental application process difficult and stressful for all parties involved.
There is no doubt that there is elevated competition when applying for a rental property. Property Managers throughout Townsville are struggling with the inundation of applications, resulting in slower processing times and ultimately upsetting and disappointing 99% of the applicants.
At the end of the day, only one person/family can be approved for one property. The question is, how do YOU become that one person/family?
We are going to discuss what you can do to help make this process easier and help your application stand out amongst the several hundred other applications – because let's face it, you're applying for multiple properties at the same time.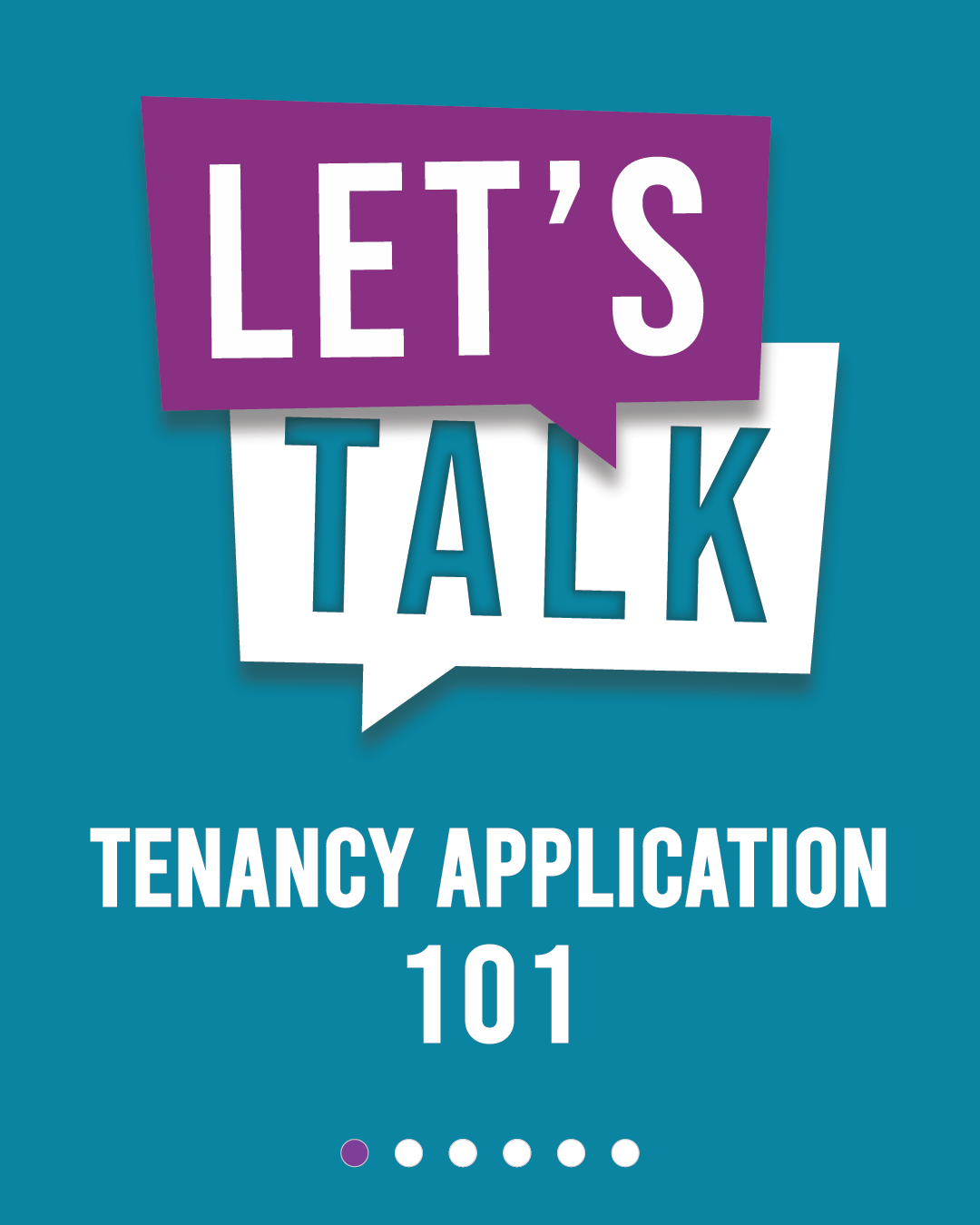 This advice and recommendation is provided to you by an industry professional who has significant experience the rental application process both as a renter and a property manager.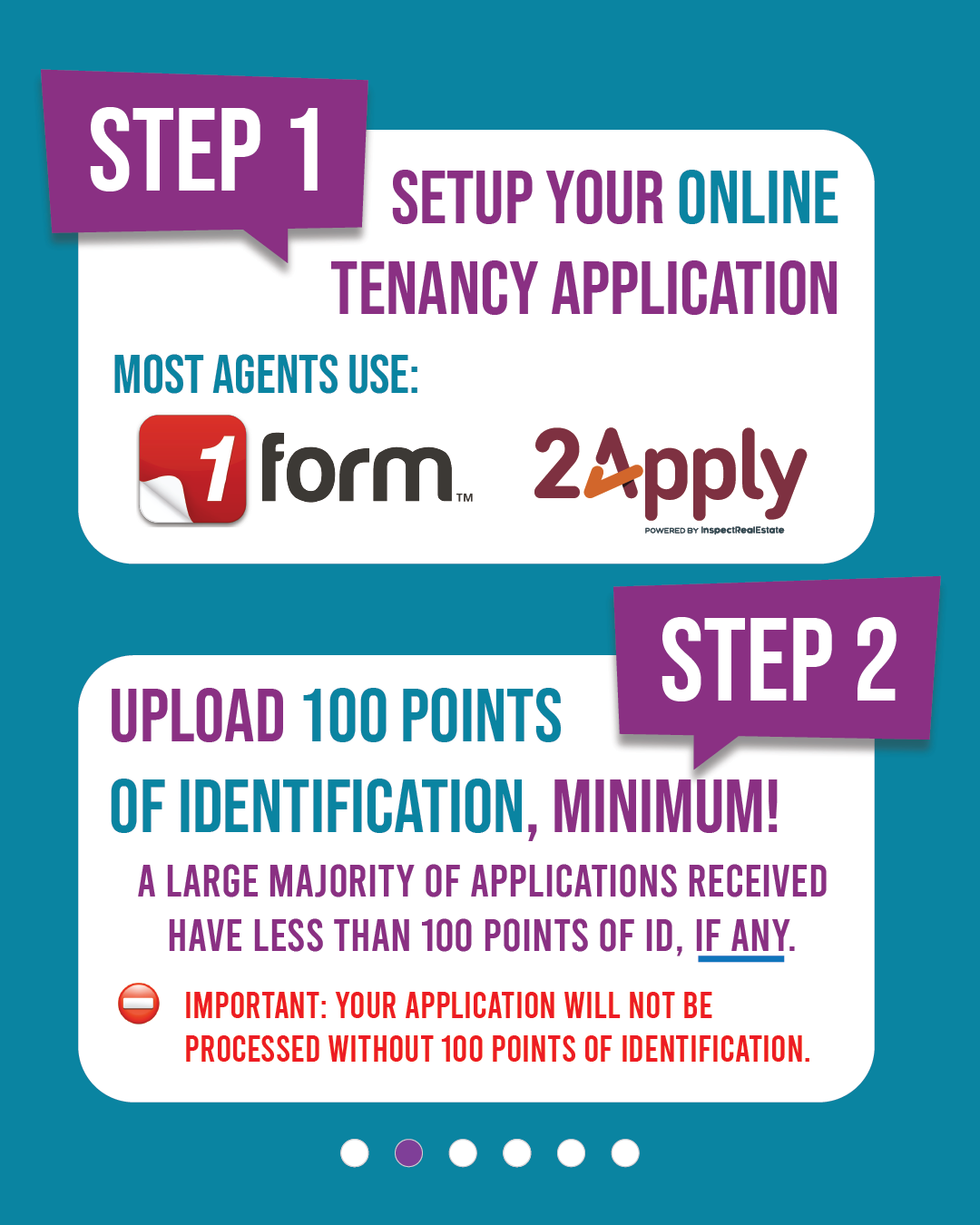 Step 1: Set up your online application
Almost every real estate agent has gone digital with the application process. Not only does it streamline the workflow, but with the software available, it can automate a significant amount of the application process, speeding your application through the necessary steps.
However, if your online application is not set up correctly, and significant information and documentation is missing, you're not going to make any progress at all, and your application will come to complete halt.
As a property manager, my all-time favourite application I can receive is one that I can finish processing once I start it – with the only potential delay being responses from Personal, Professional and Rental References.
By taking the time to set up your online application, on multiple platforms, you are increasing the likelihood of your application being processed as soon as it reaches the Property Manager (or Leasing Agent – depending on the agency you're applying with).
Step 2: Provide ALL required supporting documentation (and then some!)
Your job as the applicant is to prove to the Agent (or Landlord) that you are a Low-Risk tenant who can pay their rent on time and maintain the property. There is no such thing as too much supporting documentation to prove this… but don't take this as an opportunity to bombard your PM with too much information that they take forever to get through it all.
So what is the right amount? Well, this isn't as easy to answer as the required documents for an application are based on your personal (and your households) circumstances – and sometimes, the type of property you apply for (ie. NRAS Property).
However, there are most definitely the bare minimum required documents that you MUST provide, NO MATTER WHAT.
Reminder: each real estate or private landlord will have their own criteria for this, however if you follow our instructions and recommendations, you may find that you meet their criteria instantly!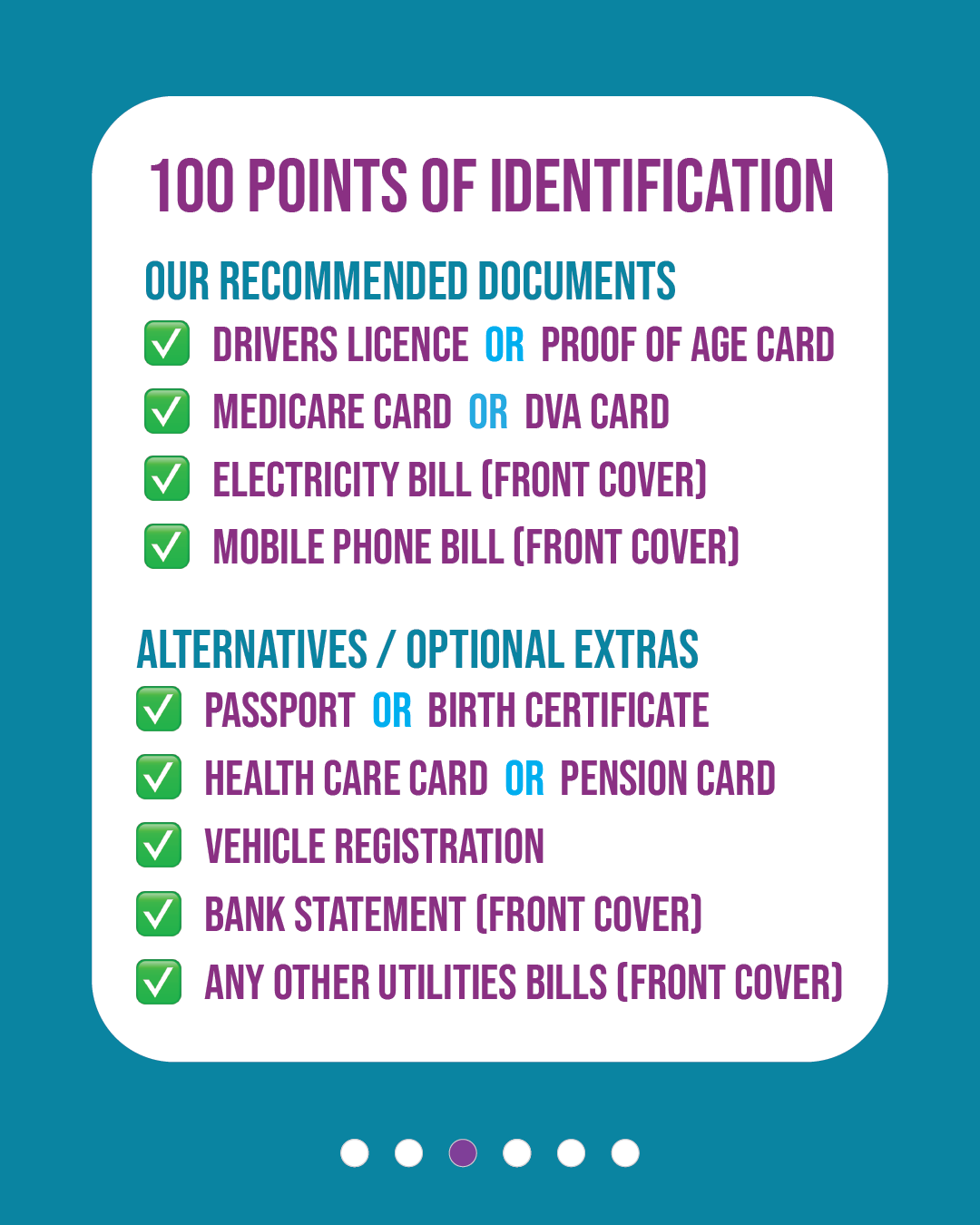 BONUS STEP (optional): combine all of the above into one PDF file.
100 Points of Identification
You need to provide a minimum of 100 points of Identification with your application. THIS IS A MUST!
Here is what we (and every other property manager in Townsville) want you to do.
Scan the following (or as many of the following that you have), in colour, onto the one page

Driver's Licence OR Proof of Age Card – both front and back
Medicare Card
Centrelink Health Care OR Pension Card
Passport (Optional)

If you do not have an electric copy of the following documents, scan (in colour) as many of the below documents as possible:

Phone/Internet Bill – front page only
Mobile Bill – front page only
Electricity / Gas Bill – front page only
Bank Statement – front page only
Birth Certificate (optional)

Ensure all documents are clear and easy to read
Upload to the Identification section of your online application platform.
Do this for EACH PERSON over 18 years of age
Proof of Affordability
You need to be able to prove that you can afford the property. Unfortunately, this doesn't include your personal budget and expectations… this comes down to simple math, based on the information you provide with your application.
The documents you are required to provide are based on your circumstances, so we will make it simple by asking you the following questions:
More often than not, a person is able to budget their money in a proactive way that results them being able to afford more than expected. However, when it comes to identifying potential of risk, there is a standard formula that is required to be followed (and this is enforced by Insurance Agencies).
This means 30% of your total household income MUST equal more than the weekly rent amount of the rental property.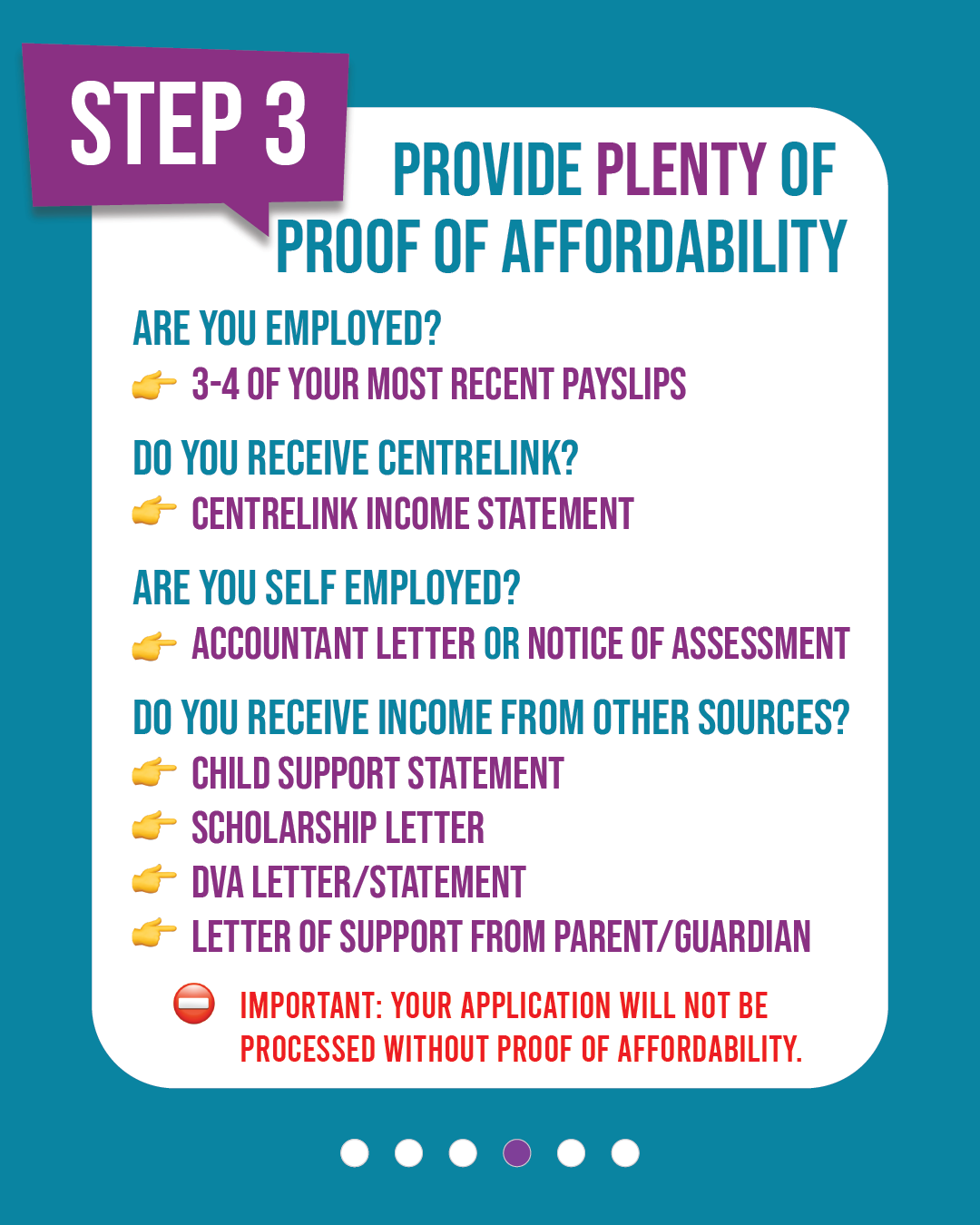 The only time that any considerations will be made regarding this, is if you have rented a property at a higher rent amount while maintaining the same lower income, without falling into arrears at any point. This can be verified by your previous agent/landlord and supported with a tenant ledger.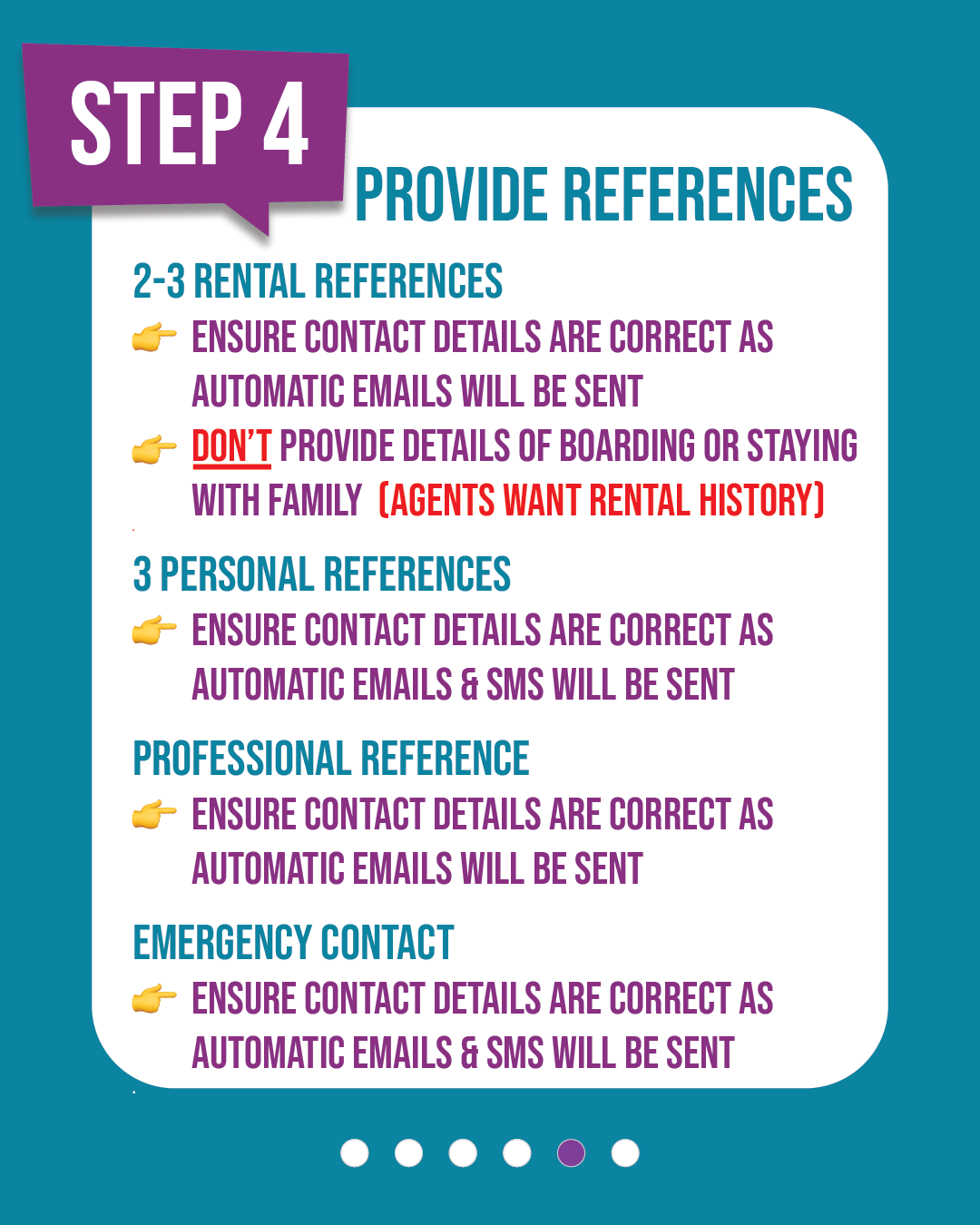 Note: DO NOT provide details of you boarding or staying with family or friends! We need your

RENTAL HISTORY

.
References and Database Checks! Especially rental references with supporting tenant ledgers, and a quick search on TICA.
Proof of Low Risk Tenant
(AKA Ability to meet their lawful obligations)

As much as we want each and every one of our tenant's to have a happy and safe home that they can enjoy, we need to ensure that you are aware that (as cold and clinical as it sounds) you are entering into a lawful contract and are paying for a service.
Your sole obligation as a tenant is to meet your lawful requirements, as outlined in your tenancy contract. Failure to fulfil these obligations places you in breach of your contract, and the service can be disconnected.
Our job is to ensure that this does not happen, at any time!
Although we are extremely good at what we do, clairvoyance is not one of our skills and our desk isn't equipped with a crystal ball. So how do we identify which applicants are a low risk? (or a high one)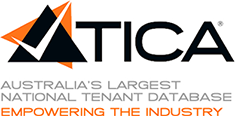 Bad news, if you are listed on TICA, it's going to be an instant no. Being listed on TICA identifies that you are not able to meet your obligations in accordance with your contract.
Now – we are not calling people listed on TICA 'bad tenants'. Sometimes things happen in life that are completely out of our control and result in everything falling apart/exploding in your face.
However, when things like this happen, it is how you react to them and work to fix it that separates a good tenant from a 'bad' one. This is the same for during a tenancy – accidents happen, you can slip on wet tiles and put your elbow through the wall… but how you address the matter (and if you fix it correctly) will determine if you're a good tenant.
Here is what we want from you on your application:
3 personal references and their contact details – be sure to let them know they are a reference and to expect to be contacted by real estate agents. Our system will send them an email or SMS, asking them to fill out a questionnaire.
Professional References and their contact details – again, be sure to let them know they are a reference and to expect to be contacted by real estate agents. Our system will send them an email, asking them to fill out a questionnaire.
Rental References for properties you have rented (either through an agent or a private landlord) – if you have been living with family or friends, we don't want those details. We want to know what rental history you have and how successful it has been. If you provide a rental history of couch surfing and boarding with family and friends, your application probably isn't going to progress very far. Our system will send them an email or SMS, asking them to fill out a questionnaire.
NRAS Applications 101
If you are applying for a property that is listed as a NRAS (National Rental Affordability Scheme), you are going to need to jump through a few extra hoops.
First and foremost, complete the above steps! You will still need to complete a Tenancy Application for an NRAS Property, so get that done ASAP!
The next thing you will need to do is check with the Agent what is needed for their NRAS requirements. This one is a little more difficult to give advice on, as there are several different 'Governing Bodies', and many different Agents who specialise in NRAS.
But for each NRAS Agent, you will need:
NRAS Registration Letter (PDF)
Your household's combined Annual Gross Income for the 12 months prior to applying.
How they want you to provide this information will be up to that Agent, however we are going to cover the way that we do it, to help you understand the process!
Be Registered for NRAS!
Before you apply for an NRAS Property, you need to be sure that you are not only Eligible, but you are registered. This is mandatory!
If you are not registered DO NOT APPLY for an NRAS Property. You will just be wasting your time (as well as the Agent's).
To register for NRAS, all you have to do is go to this website and complete the Online Questionnaire. Remember, this is a Queensland Government scheme, so be sure to provide them with the correct information.
Once you have completed the questionnaire, it will advise you (based on the information you provide) if you are conditionally approved for the Scheme. If you are, you will be emailed a registration letter in approx. 5 business days (this may take longer).
DO NOT LOSE THIS REGISTRATION LETTER. You will need it for your Application. If you do not have it, you cannot apply.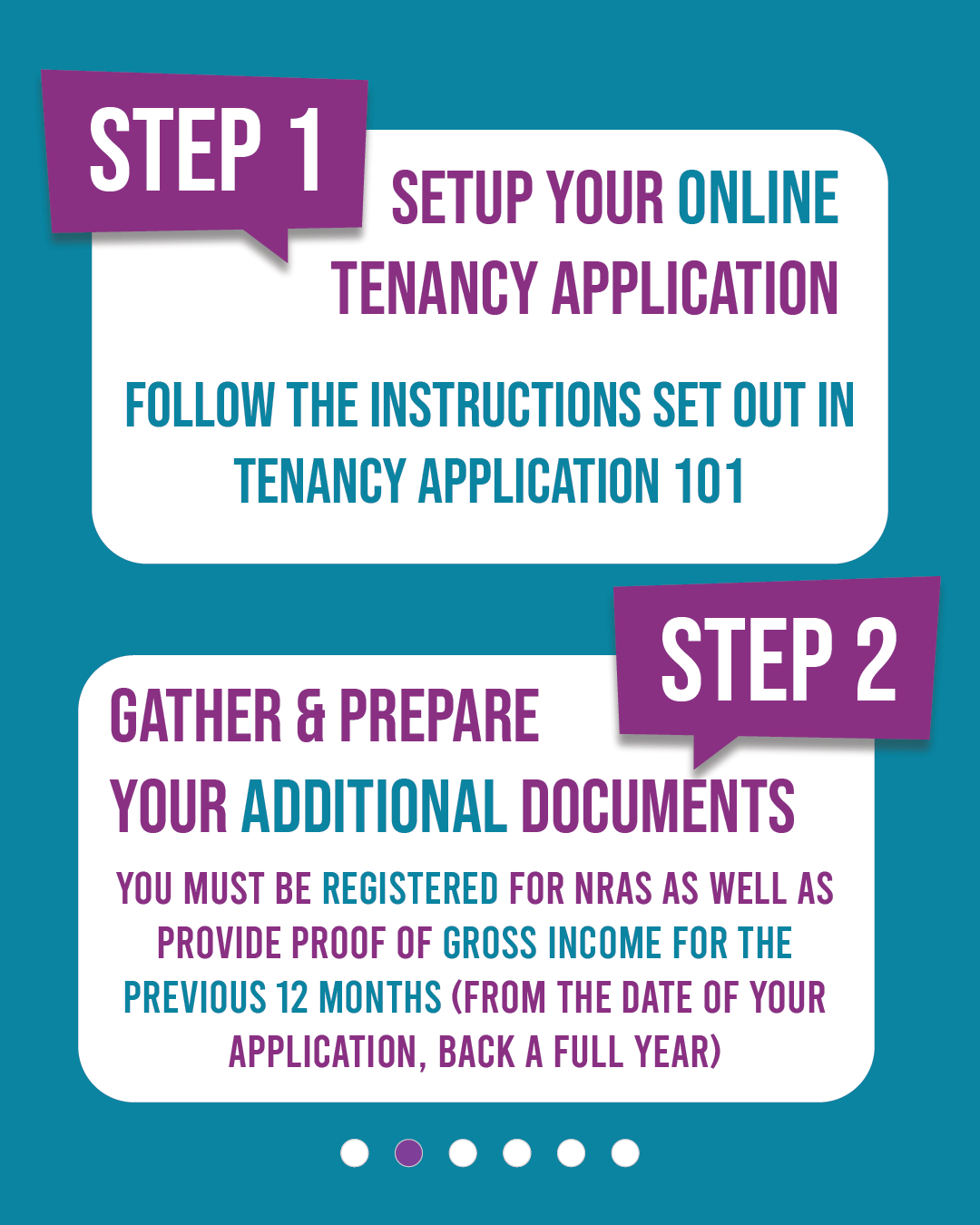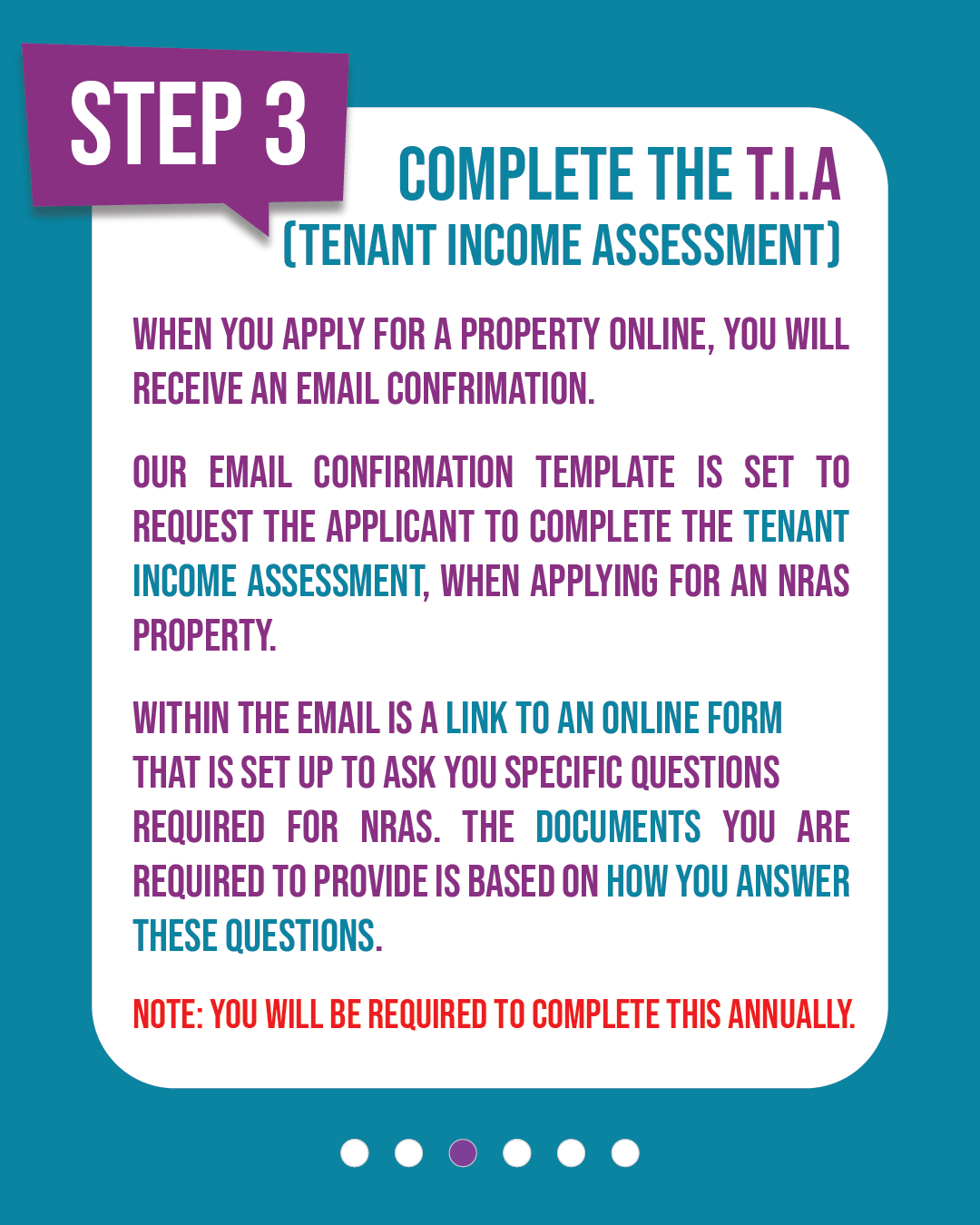 Tenant Income Assessment
Once you submit your Tenancy Application online via platforms such as 1Form and 2Apply, you should receive an email confirmation.
Using third-party platforms like 1Form and 2Apply are fantastic, however they cannot be amended in any way. So we have amended our automatic email template to include a request to complete a Tenant Income Assessment if you are applying for an NRAS Property.
This is a step we take to ensure that the process is as streamlined as possible and all applicants are able to complete the NRAS requirements of their application.
The supporting documents you will be required to supply on the Tenant Income Assessment will depend on your circumstances. We have set up a questionnaire that guides you through the process, making it custom to you.
PLEASE NOTE: NRAS Tenants are required to complete a Tenant Income Assessment and provide supporting documents annually to remain eligible for NRAS!
The Tenant Income Assessment is broken down into 6 questions.
Are you, or another applicant, registered for NRAS?
In the last 12 months, were you Employed?
In the last 12 months, did you receive Centrelink?
In the last 12 months, were you Self Employed?
In the last 12 months, did you receive Income from another source?
In the last 12 months, did you receive Zero Income?
Any of the above questions you answer YES to, you will be required to provide more information and upload supporting documents. The supporting documents must be clear and easy to read, as well as be the full document.
Anything you answer NO to, you will skip that section completely.
Once you have completed the Tenant Income Assessment, you will be asked to make a declaration and sign the form. The form will then be forwarded to us, ready to be assigned to your application and processed.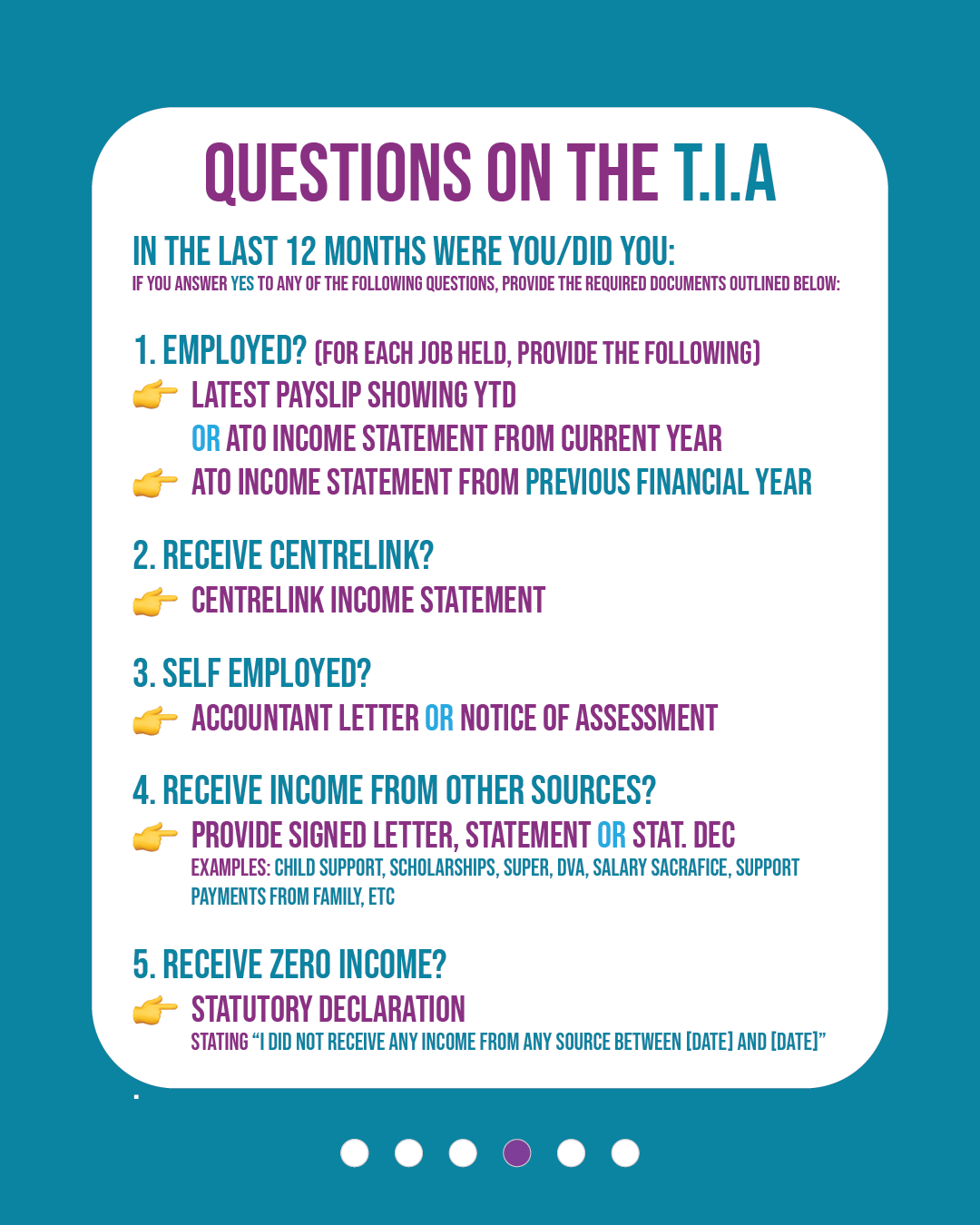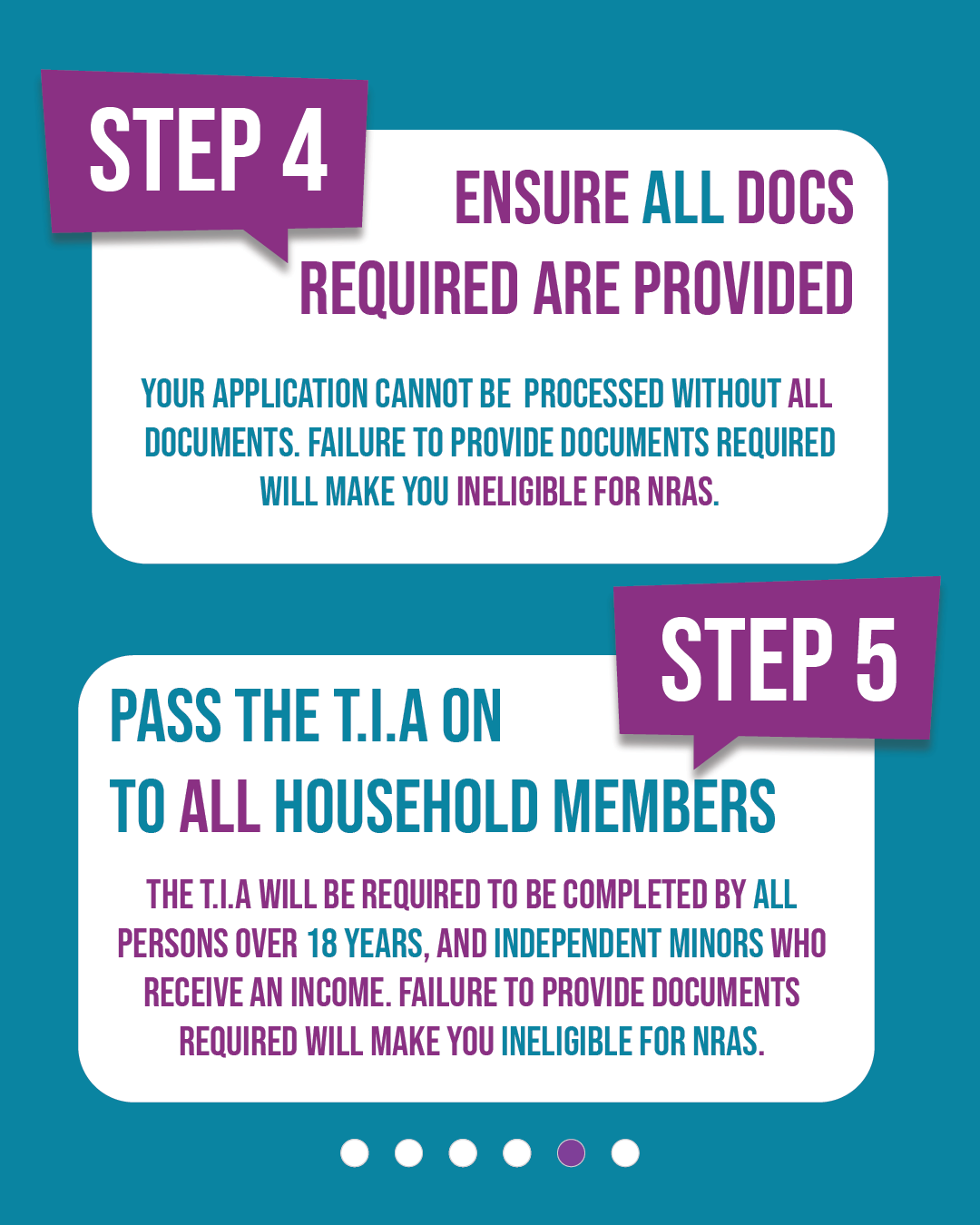 The Tenant Income Assessment must be completed by each household member over 18 years old, and independent minors who receive an income, as the household's combined annual gross income cannot exceed the initial income limit at the time of applying
If the other household members have not completed the Tenant Income Assessment, the application cannot be processed. If they did not receive the email with the link to the form, we encourage you to forward them a copy of the email or send them a text message with the link.
The form can be completed from any device that has internet connection, as long as the documents that are required to be attached can be uploaded (we prefer PDF's, but Screenshots may be accepted if they show the full document and are clear).
More information on what documents are required, how to get them and what alternatives are accepted, please visit our blog post.
For more information about NRAS, please refer to our NRAS page